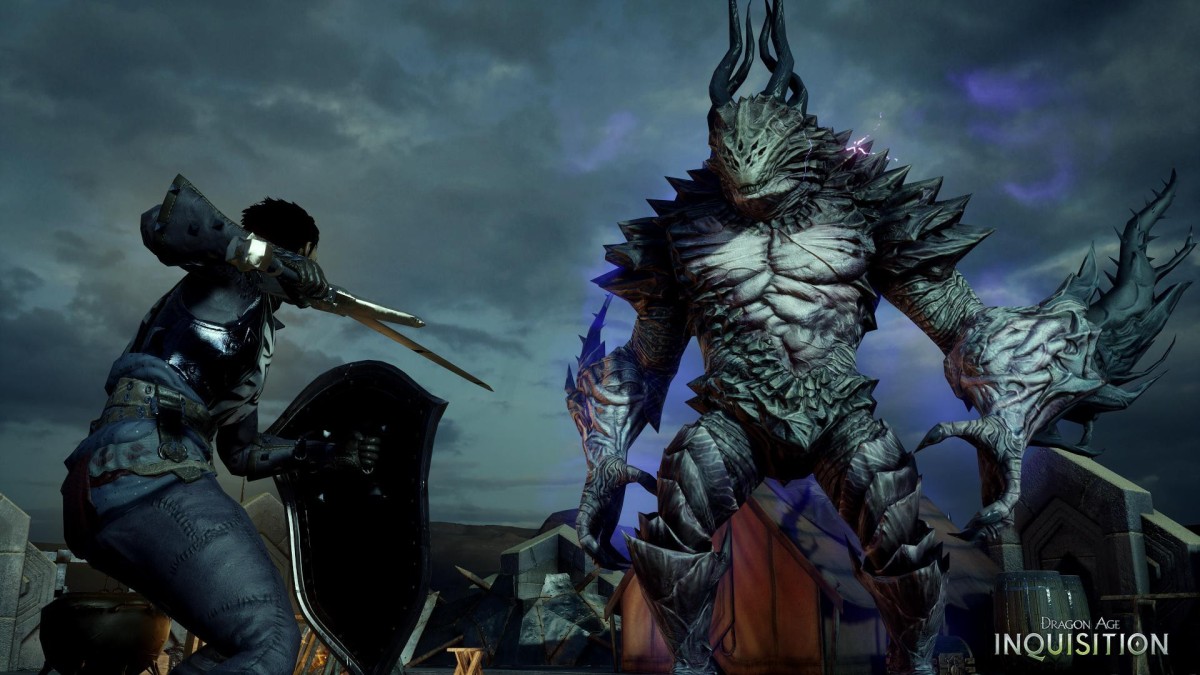 Computer games have become very popular nowadays. But the abundance of those games doesn't mean that they are error-free. Today, we are going to talk about the origin dragon age inquisition won't launch. When it comes to computer role-playing games, dragon age inquisition is there the first name that comes into people's minds.
The popularity of this game is quite high as compared to the others. But recently, I found that a large number of gamers were complaining about some issues related to this game and this dragon age inquisition won't launch was one of the most prominent ones. So, we decided to discuss this issue here.
But before you go into further details, it is important to know about the reasons behind getting this issue. Any solution suggested by others can't work properly for you if you are not fully aware of the problem. The next section of this article is going to discuss all the details of the problem itself before you jump to the solutions section.
Why this issue occurs?
There are many reasons behind the occurrence of the dragon age inquisition has stopped working on startup issue. We are going to list the most common reasons here. Take a look at them.
Full-screen optimizations
Many users start facing this issue when they enable the full-screen optimization feature on their PCs. If you have also enabled this feature on your system, you should try disabling it and then see if you are facing this issue or not. The steps to do it will be discussed in the later sections of this article.
Compatibility issues
If your system is not compatible with running this game, you can face the issues mentioned above. To avoid such confusion, you should check the specifications of your PC and compare them with the system requirements of the game. If they are not according to each other, there is a compatibility issue.
Corrupted or missing files
This is another big reason that causes this error. There are several files in the game that need to work all together to keep the game functioning. When some file in the game folder gets corrupted to goes missing, you can face this issue. Though there are hundreds of files like that you may face this issue even if a single file goes missing or gets corrupted.
Lack of proper permissions
Several pieces of software require different levels of permissions to function properly. This is another important thing to keep in mind when you are installing software on your PC. In this case too, if you don't grant proper permissions, you may face issues like this.
The solutions
In this section, we are going to talk about the solutions to this issue. Now that you are aware of all the possible reasons that may cause this issue, it is time to know about the solutions. This section of the article is entirely dedicated to the solutions that you should try to get rid of the dragon age inquisition won't launch issue. Try the solutions one by one and see which one works for you.
Check the specifications first
This is the first thing that you should try here. Before going further, you should make sure that your specs are right for the game. If the specs are not right, no solution is going to work for you here. Follow the instructions mentioned below to check the specifications of your system.
Press the Start + R to open the Run utility on your PC.
Once this box appears on the screen, type the following: "dxdiag" and then press Enter.
After confirming all the prompts that appear on the screen, the new page will open on the screen and you will see the specifications of your PC listed there.
After reading all the specifications, you can know whether your PC is compatible with this game or not.
Now you know the specifications of your PC but you will know its compatibility with the game only if you know the system requirements of the game. We are listing the system requirements of dragon age inquisition below.
Operating System – Windows 7 or Windows 8.1 (both should be based on 64-bit architecture)
RAM – 8 GB minimum
Processor – 6 cores @ 3.2 GHz from AMD or quad-core @ 3.0 GHz if you are using intel.
Graphics card – Nvidia GTX 660 or AMD Radeon HD 7870.
After comparing these two things together, you will know whether your system is compatible or not.
Check for the game files
As we have already discussed that dragon age inquisition doesn't launch if a file in the game is missing or corrupted. You can check for missing or corrupted files by following the steps mentioned below.
Login to your account in the origin client.
Go to the left panel and click on the option called Game Library.
In the Game Library tab, you will see an option called the Dragon Age. Left-click on this option and click on the Repair game option from the context menu.
Just after clicking on this option, you will see that the origin client will start searching for the missing files.
After some time, all those missing or the corrupted files will be downloaded to your PC.
When you this process to be complete, launch the game and see if you are still facing the same issue.
Disable the third-party anti-virus
In many cases, people face this issue when they have installed a third-party anti-virus on their PCs. You can try disabling that anti-virus software from your PC and then see if you are facing this issue or not. The steps to do it can't be common for everyone as there are a lot of anti-virus software available in the market. You will get through it once you launch that anti-virus software and go to the Settings.
Final thoughts
We have told you many ways to solve your issue of origin dragon age inquisition wont launch. If you are unable to fix this issue even after trying all the solutions, you should seek some expert opinion on this matter.
Also Read: What is Surface Radar Search? A quick and detailed guide