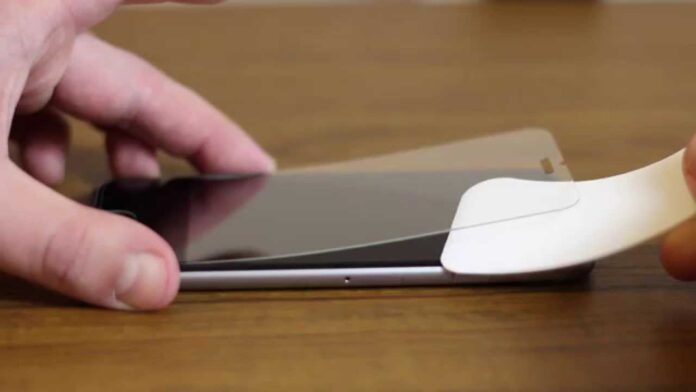 A screen protector is a thin sheet of plastic or glass that attaches to the screen of your smartphone to protect it against scratches and other damage.
With devices like the iPhone relying on Corning Gorilla Glass, screen protectors may not be as important as they used to be. But they are still worth considering if you want extra protection for your phone.
Scratch Resistant
Most modern phones are so good at resisting scratches that they're basically unnecessary. But it's still worth putting a protector on your device.
The screen is probably the most vulnerable part of your phone. It's constantly tossed around, which can lead to wear and tear.
You can protect your screen from scratches with a variety of different materials, including plastic and tempered glass. The latter are harder, so they're more likely to hold up to abrasions.
Some custom screen protectors also have self-healing properties that allow scratches to heal on their own. This can prolong the lifespan of the screen protector and make it less likely that you'll need to replace it.
Anti-Glare
Screen glare can be particularly bad when using a smartphone or laptop in an outdoor environment. That's because direct sunlight bounces back off the display, causing reflections that blind your eyes.
Thankfully, there are anti-glare screen protectors designed to cut down on this problem. They're made from a thin AR coating, which reduces glare and makes the screen easy to clean.
However, they come with the disadvantage of revealing fingerprints and smudges more often than regular screens. They may also wear out more quickly if you don't care for them properly.
Anti-Fingerprint
Anti-fingerprint screen protectors are a type of screen protector that limits scratches and prevents fingerprints from leaving smudges on the device. They are commonly used on handheld devices or small screens that are handled a lot.
These anti-fingerprint screen protectors are made of plastic treated with chemicals that resist oils. These chemicals help keep the surface clean to the touch, but dust and other materials may still accumulate over time, so they should be wiped down regularly.
Some tempered glass screen protectors work well with in-display fingerprint scanners, while others require you to press your finger harder on them or prevent them from working at all. Fortunately, there are plenty of good options on the market.
Privacy
Privacy screen protectors shield your display from the eyes of anyone nearby. These types of screen protectors are particularly useful if you spend a lot of time in public spaces, like on the train or in the gym.
These screens are made with microscopic louvers that block light from entering your phone's display. This is a great way to protect your phone from visual hackers who might want to take your data.
There are two kinds of privacy filters, 2-way and 4-way, that can block different angles. The four-way filter works best if you're worried that someone might be able to see your display no matter what angle you orient your device at.
Durability
There are many types of screen protectors, and they come in a variety of materials. Some are made of tempered glass, while others are plastic.
Tempered glass is a durable screen protector that offers superior scratch, impact, and shock resistance. It's also oleophobic, which repels fingerprints and smudges.
However, tempered glass doesn't have any "self-healing" properties that would allow it to repair small scratches. It's also more expensive than PET or TPU.
Nevertheless, it's still worth purchasing a durable screen protector for your phone, because it will help protect the rest of the screen from damage and make your device look more stylish. In addition, a good protector will also last longer than cheaper options, which means you'll save money on replacements in the long run.