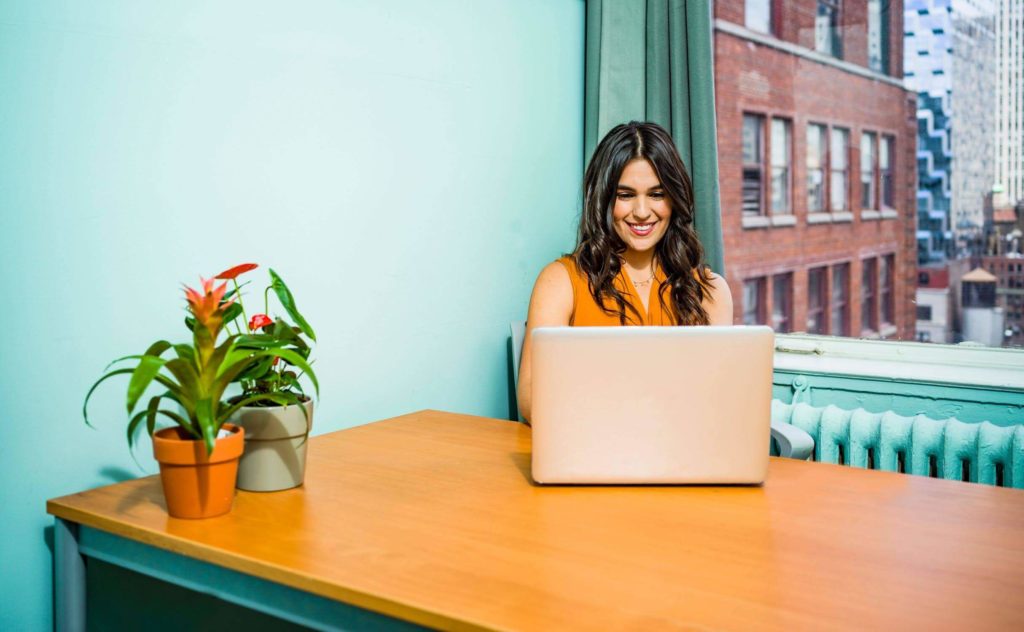 A 2015 report by the American Psychological Association found that nearly half of all licensed psychologists worked in private practice.
If you've been working in a hospital or clinic for most of your career, it might be time to start your own psychology practice.
You'll need to prepare for life as a small business owner. It's very different from the vision of freedom and big bucks that you have in your head.
If you want a real-world view of entrepreneurship and tips to start your private practice, keep reading this guide to learn how to start a psychology practice.
Check Entrepreneurial Readiness
Ask yourself one question. Are you truly ready to start your own private practice? It's not always an easy question to answer.
There will be times when you don't have clients. Will you be able to handle the financial strain?
A client might decide to sue your practice. Are you prepared for that level of stress?
You're going to have to deal with taxes, marketing, and the operations of running a business.
Check with yourself to make sure you're ready to begin this new adventure.
Solo or Partners?
You do have a couple of options with starting a private practice. If the thought of figuring out how to run a business is too much for you, you can share that burden with other practitioners.
Open a clinic with other psychologists or healthcare practitioners. You can also split the office overhead costs while managing your own business.
Learn the Legal Issues and Requirements
There are legal requirements you need to know before you start taking patients. You'll need to know what the licensing and permit requirements are to run a business in your state and municipality.
When you register your business, you can be a sole proprietor or LLC. There are advantages and disadvantages to each.
It's likely you'll need to get a certificate of occupancy for your office.
Create a Business Plan
A business plan helps you map out every aspect of your psychology practice. You'll know the other practitioners in your area, their niches, and how they market themselves.
You'll also know what the costs are to start your private practice. You might be surprised by how much it costs to run your practice.
Determine your pricing structure and how many clients you need to be profitable. Take into account patients that don't have insurance. Will you accept them on a sliding scale or make them pay your full rate?
The business plan makes you realize what your practice offers that other practitioners don't. This is essential when you market yourself.
Gather Experts
There's a lot that you don't know about the business side of private practice. You don't know the legal requirements, tax laws, bookkeeping, and what kind of insurance you need.
It's best to get a team of people together to help you. Don't try to figure it out yourself with a few online searches.
Get a business lawyer, accountant, bookkeeper, insurance agent, and real estate agent. You may want to hire a web designer and marketing company to help you build your clientele.
Find a Location
People are going to your office and need to feel safe. Your office needs to be in a good location that's accessible to everyone.
It also needs to feel comfortable and affordable. There needs to be parking available for your patients.
Invest in Systems
You need business systems to help you run your business. You'll need an email client and psychology practice management software.
This lets clients book appointments online, send messages, invoice patients, and bill insurance companies. It functions as a communications tool because you can send reminders to patients.
The tool that you get needs to be HIPAA compliant so you can maintain high standards of privacy.
Get Insurance
Business insurance is essential to help you manage your practice. There isn't a standard business insurance policy for psychologists. You'll need to sign up for several different types of insurance policies.
You'll need general liability insurance to cover your patients if they slip or fall at your office. You'll need health insurance, malpractice, and business interruption insurance.
You may want to consider getting cyber insurance, which covers your practice in case of a cyberattack. This will help you if the breach violates HIPAA and you're fined.
Not only will you need to get business insurance for your practice, but you'll need to register your business with insurance companies.
Register your practice in CAQH ProView. That's a central database that health insurance companies access to verify your credentials.
Market Your Private Practice
Marketing a private psychology practice is tough because there is still a stigma around mental health treatments. Not many are willing to make a referral to protect their own privacy.
You'll have to rely on SEO and your website as key marketing tactics. People will search online when they want to work with a psychologist. SEO makes sure your practice appears in those search results.
Networking is another way to market your private practice. You can join your local chamber of commerce and industry associations.
Manage Finances
As a business owner, you have to learn how to manage finances. Make sure you work with your accountant to set aside money to cover your state, local, and federal tax obligations.
It's a balancing act to manage your cash flow, especially when you're dealing with slow insurance payments. Take a business finance course to learn the best ways to manage your money.
Become a Small Business Owner With a Psychology Practice
Do you feel more confident before you start a psychology practice? Being a small business owner isn't easy. This guide walked you through the steps of starting your own private practice.
Once you feel you're ready to start your practice, write up your business plan.
Be sure to take the legal and tax ramifications seriously. Protect your practice by surrounding yourself with experts who can help you answer the tough questions about starting your practice.
Be sure to check out the other articles on this site for more great tips.
Also Read: The Proper Management Software Customized for Your Business