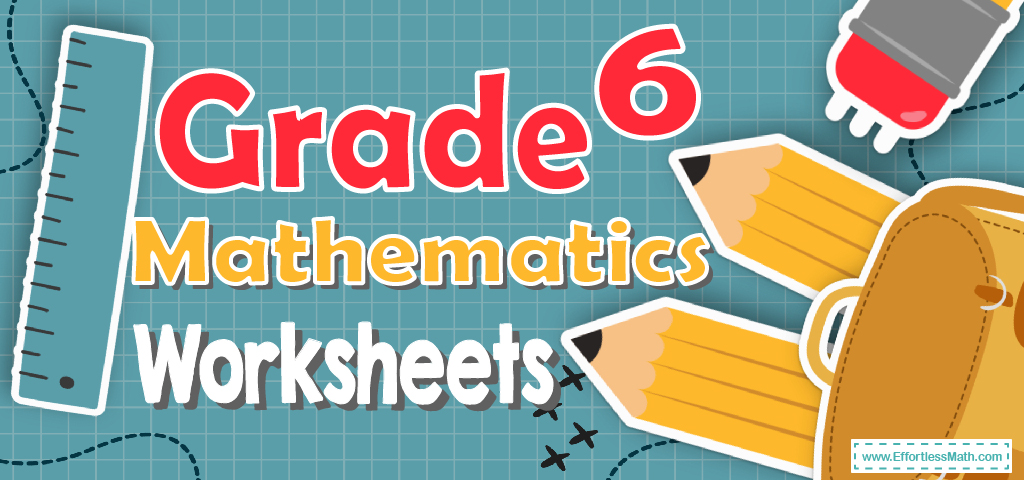 Math worksheets are imperative to help kids study for their examinations. 6th grade math worksheets consist of questions based on topics such as exponents, multiplication, integers, place value, decimals, factoring, proportions, division, etc. There are several factors that go into scoring good marks, and worksheets are at the apex of it. In this article, we will discuss the benefits of using 6th-grade worksheets.
1. Understanding Concepts
Whenever a child is introduced to a topic in class, he needs to ensure that he builds a clear understanding of the subject. One sure-shot way that helps to determine whether a child has grasped the topic well or not is by solving questions on the same. Suppose a child is solving a problem that requires the use of exponential formulas, and he hits a roadblock. There are two primary causes for this issue. The first being that he has not understood a concept well. Maybe he doesn't know the application of the formula or the manipulations that he used was incorrect. He is able to figure out the pain point because he solves a question on the same. The second reason could be that his result was not correct because he made a calculation error. Thus, after pinpointing the cause, he can work on it to ensure that he does not make such mistakes in the future. If a child has a robust mathematical foundation, he will automatically score higher in his tests.
2. Practice Problems
After clearing concepts, the next step is to solve problems based on them. As worksheets provide considerable sums, kids get the opportunity to sharpen their skills, including the speed and accuracy with which they attempt questions. Another major advantage of using worksheets is that they provide a wide variety of sums. These problems are arranged in an increasing level of difficulty so that children do not get confused. With these well-organized worksheets, kids can move from simpler sections to more complicated ones gradually. They are first introduced to straightforward problems, and once they build confidence in solving them, children can move on to more challenging sums. Kids also get an idea of the type of questions that can be framed on a topic in an examination. Thus, while appearing for a test, no question will catch them off guard, and they can breeze through the paper easily.
3. External Help
The main issue that most kids struggle with is finding a reliable source that provides well-structured worksheets driven to improve the understanding of a specific topic. In such a case, it is best to avail yourself of the services of a good educational institution such as Cuemath. At Cuemath, the certified math tutors focus on giving kids an in-depth knowledge of mathematical topics. They use various resources such as the cuemath worksheets, workbooks, math games, puzzles, etc., to teach a lecture that is legible by all. Kids are encouraged to harness their reasoning, logical and critical thinking abilities so that they can apply them to questions of any level. Hence, at such an institution, children are provided with fantastic worksheets and get the required guidance to solve them.
Conclusion
Worksheets are very useful to supplement what a child learns in school. In addition to the benefits mentioned above, they also help kids to be engaged and increase their motivational levels. Use these worksheets to get more practice. You will be able to master the subject in no time and excel at not only your school exams but also in competitive exams such as Olympiads.
Also Read: 4 Tips on How to Declutter Paper Files In Your Home