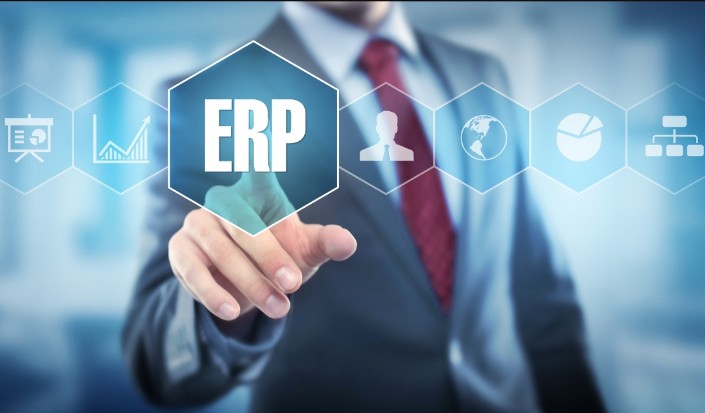 Did you know business start-ups in the U.S grew from 3.5 million in 2019 to 4.4 million in 2020?
Starting a small business is a complex process to navigate, especially if you've never run a business before. There is a lot to think about, and at times you can lose track of what you are expected to do.
Every business starts as an inspiration. However, you require more than inspiration to make your dream come true. Resources, time, planning, and skills play a vital role in any business start-up.
Our new business checklist will guide you on how to start, run and build your new business.
Also Read: Tamilblasters ws
Here is the only new business checklist you'll ever need.
Gather Ideas and Prepare a Business Plan
If you have multiple business ideas, the first step should be narrowing down those ideas to ones that could become actual businesses. Weigh contrasting ideas out to determine what will work and what won't work.
Once you are sure about a particular idea, write a detailed business plan.
A business plan should map out the course of your business for two to five years. Also, a business plan should be objective and leave room for regular revisions as the business proceeds.
Look for Financing Options
In case you require financing, secure it before choosing a location. Look at options like venture capital funding, government-backed loans, and online lenders.
You may be wondering how much money you will ask for, considering you haven't bought office equipment and neither have you purchased inventory. These are valid concerns that should be indicated in your business plan.
Many financial institutions provide financing based on your business plan. However, if you opt for online lenders, make sure your business plan is accompanied by a good credit score and assets to be used as collateral.
Select a Location
Choosing a location is one of the important decisions you'll make for your business. Make sure you consider demographic patterns, competition, zoning regulations, taxes, and local laws.
Moreover, think about the cost of renovation, accessibility, and minimum wage requirement. Where possible, talk to a few small business owners in the location for a clear perspective on what you are getting into.
Before you make up your mind on the location, it's vital to determine your audience.
Determine Your Audience
The fourth new business checklist is determining who will be using your services or buying your products.
You can determine your audience by deciding on the customers you intend to attract and researching where those people are located. Once you discover where they are, it becomes easy to gear your start-up towards them.
You can also carry out market research to determine where similar businesses perform well and use your discovery to identify your audience.
So, how does one carry out market research?
Market Research
Carrying out market research for your business helps you narrow down to your target audience and determine who you'll be competing with.
When carrying out research, focus on finding out how many businesses like yours exist, how they are doing, and who their customers are. To ensure business growth, make a point of identifying market gaps.
Identifying a market gap offers a balance between wanting to be where similar businesses succeed and being safe from competition.
Test Your Ideas
There's no harm to testing your business idea among relatives and friends. Luckily, these are the people who will provide you with honest feedback about your services or goods.
Present them with sample products, service ideas, marketing ideas, and your preferred business name.
Feedback from testing your ideas should guide you in the right direction.
Select a Business Structure and Register Your Business
It's highly recommended that you select a business structure and register for legal and tax purposes. Common business structures you choose from include sole proprietorship, corporation, partnership, and Limited Liability Company.
Each business structure varies for tax and legal purposes. With this in mind, ensure you select one that best suits your business.
Acquire Permits and Licenses
When starting a business, you require a general business license, a sales tax permit, and a city's occupancy certificate.
Note that permits and licenses vary from one state to another. Make a point to check with your state about requirements for opening a business.
Permits and licenses are vital irrespective of where you are located and your industry.
Come Up With an Accounting and Record-Keeping System
On your first day at work, set up an accounting and record-keeping system. Also, make a point to learn about your new business tax obligations.
If you are not conversant with record keeping and preparing tax statements, outsourcing an expert from https://www.taxfyle.com/tax-preparation-outsourcing could be a way out.
This tax consultancy firm will help you manage your taxes by advising you on the best way to conduct business. The firm also keeps you up to date on new tax developments.
Brand and Advertise Your Business
Once you are done with the business's formal and legal aspects, it is time for the fun stuff –branding and marketing.
Irrespective of the industry you are in, you require a brand concept. Branding makes your business recognizable. For best results, carry out branding through flyers and pamphlets, signage, and business cards.
To get your brand to the masses, you need to advertise. There are plenty of options available, and it's up to you to select an appropriate one. Social media marketing is one of the most preferred methods of advertising.
Implement Our New Business Checklist Today for Ultimate Business Success
Starting a business can be overwhelming, but you have nothing to worry about. Our new business checklist should help you get the necessary tasks done on time. However, do not limit yourself to our list.
There are other things you require to get your business started—for example, a mentor. Ensure you go through items on our list and check things off once they are complete. This is a smart business move towards success.
For more business and investment guides, please visit our website today.