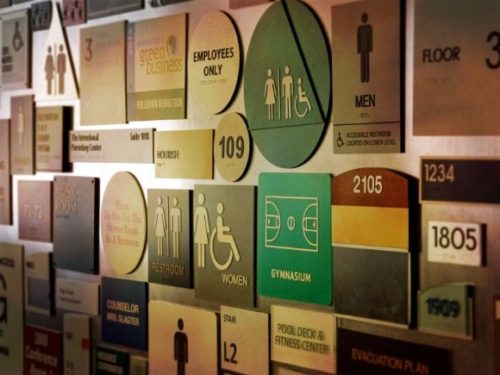 Have heard of Philips Hue range and are interested in knowing what the rave is all about? Well, let us help you out. In this blog post, Signs Wholesale Now Inc will discuss the entire Philip Hue range and break down their Philips smart bulbs for you.
The modern homes are managed through Wi-Fi and the Philip Hue range is perfect for your home. You will have a strong system of lighting your home that comes with long range of colors. That is the reason; we have dedicated this blog to explain the Philip Hue range.
Philips Hue Range:
The Philips Hue range is a range of Philip Hue bulbs that are designed for smart homes. These bulbs run on Wi-Fi, Bluetooth, and similar devices and are run through mobile applications Philips Hue smart bulbs range is famous for devising 16 million color combinations for the lighting.
 These colors can be chosen through the mobile application. This is the most celebrated feature of the product range. The product range of Philips Hue white ambiance bulbs is famous for giving a warm and white glow as the standard light. But with such a massive range of shades, the light bulbs can be used for a wide range of purposes such as decoration, ambiance and similar ideas.
Philips Hue is a range of bulbs available in the market and its diversity comes from its starter kits. Every starter kit allows for a specific function and gives a new use to the bulbs. So here we have listed a few starter kits for you to review. Every starter kit includes the Philips LED smart bulb along with other products. So here you go;
This Philips Hue white ambiance bulbs product is $157 on Amazon and may be pricier on other online sellers. The starter kit comes with three Philips Hue bulbs and a Hue bridge. Hue Bridge is a device that will come with the product.
It will connect with your internet through Ethernet and will be used to control the bulbs. You have a wide variety of options on how to control the bulb in various ways. You can set your bulbs on a timer, make them change colors at expected times and many more options. They are connecting with your smart home through the smart home product that you have installed and activated in your house.
Philips Hue White A19 Starter Kit:
If you have a limited budget and no need for a huge range of light colors to choose from; you can buy this Philip Hue bulbs kit. The product costs $69 on Amazon and will get you two bulbs and a bridge pack. The bulbs will be simply white in light and you will not have the color range that you get with the major packs. But the price range surely comes back to earth. If you have installed a smart home and want smart and yet economical bulbs, this is an ideal product for you.
Philips Hue White Ambiance Kit:
The Philips Hue smart bulbs kit is $141 on Amazon. This is a true ambiance kit that allows you to control the color, hue, and intensity of the light in your room. You can manage the color temperature of the Philips smart bulbs; this allows you to go from an intense blue-white to a lighter yellow white combination.
This allows you to take the bulb from intense to the mild intensity with ease. It has a dimmer switch that allows you to control the product without having to reach your phone. You will not need to open Philip Hue application for light control. The kit comes with two bulbs and four, depending on your needs.
Philip Hue is the brand for home décor. You will not get a better range of lighting products then these bulbs. They can really change the ambiance and bring the game to your party. So try them out and you will see what all the hype is about. Try them today and get the best ambiance experience of all times. 
Author Bio: Written by Meghan Hale, a content writer, and editing machine. She is working with La Dolce Studio. You'll find me yelling at my dog to stop barking, whether it be at the neighbors or on a long afternoon walk