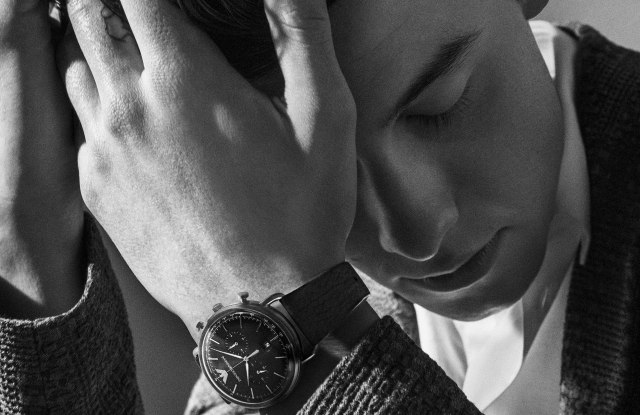 There is hardly any other accessory that can better elevate your outfit than a watch—that's even when you prefer not to wear any other jewelry. The good news? You can invest in a premium timepiece without burning a hole in your pocket.
Emporio Armani is a household name known to offer watches that strike a balance between quality and affordability. It was launched in 1981 under its parent company, Giorgio Armani, offering high-fashion collections of swimwear, accessories, and watches that target the younger market. Fast forward to 2021, the brand continues to be known as an upscale label with fine but comparatively affordable watches that do not fall short in terms of quality and style.
Exactly what makes Emporio Armani a good watch? Continue reading below.
Emporio Armani History
Fashion brand Armani is world-famous for offering products with a style that is favored by the global market. But, don't confuse Emporio Armani with Giorgio Armani. As said above, Emporio Armani is a brand under the Italian luxury brand, Giorgio Armani.
While they share many characteristics, what separates Emporio Armani is that it allows you to enjoy high-end fashion watches with affordable prices and reasonable quality manufacturing—just don't expect it to be as premium as other brands like Rolex or Omega. Look up the brand online and you'll find that the primary reason for purchase is for its name, rather than the quality or functionality of its products. Most reviews center on how much buyers love the look and feel of the watches on their wrists as well as how you get a wider selection of watches with better quality movements than the likes of Citizen and Seiko.
Emporio Armani offers a wide range of watches with styles that are suitable for both men and women. They are presented in an array of materials such as stainless steel and leather. You'll find a few functional smartwatches as well.
5 Best Emporio Armani Men's Watches You Can Buy Today
Meccanico Rose Gold & Brown Leather Automatic Ref. AR2073
Those who like to keep it subtle should go for this Emporio Armani watch. With its slim dial, 45mm rose gold-tone stainless steel case, and brown calfskin leather strap, it lends a minimal look that looks appropriate even on formal occasions. It has a 50m water resistance, providing you with a watch that you can wear for swimming in shallow depths.
Beta Chronograph Black Dial Ref. AR1863
Stainless steel offers durable and long-lasting materials for watches. It has the qualities of an outdoor watch, owing to its anti-corrosive properties. Plus, it's anti-allergic, modern, and affordable, too. It adds value to the watch and complements almost any outfit. The same sentiments are true for this Beta Chronograph, with its black dial, and 43mm stainless steel case and bracelet.
Men's Sportivo Brown Leather Chronograph 46mm Ref. AR2462
The material and color of your shoes often serve as a reference for your choice of the watchband. But, if you can't choose between black and brown, this watch offers a great compromise. With a charcoal gray dial, 46mm black stainless steel case, and brown calfskin leather straps, this Sportivo looks fine with either black or brown leather shoes. Now, you will never have to worry about having nothing to wear again.
Gianni Analog White Dial Unisex Ref. AR9042
If you're looking for a watch without a defined gender label, this Gianni Analog is a good option for you. It sports a white dial in a rose gold-tone stainless steel case and brown leather straps—features that are meant to appeal to both men and women. This gender-free timepiece is an indication of the industry's move to make women feel more included in what has been a men-driven industry.
Men's Chronograph Stainless Steel Watch 42mm Ref. AR1635
Blue is a versatile color that works well with almost any material, be it steel, gold, or leather. It's a classic choice for many dials in watches because you just can't go wrong with it. This blue dial chronograph is an elegant choice, being presented in a 42mm stainless steel case and bracelet. It features sub-dials for tracking seconds, minutes, and hours, providing greater value for your money.
An Emporio Armani Watch Just for You
Ideally, you would want a fashion watch that you can wear on various occasions, and Emporio Armani is a brand that can deliver. If the above list isn't any indication, it offers a wide range of watches with varying styles, materials, and functionality. What's even better is that they look elegant and expensive without actually costing much. Get started shopping for more premium watches by heading on to The Watch Company site.
Would you buy an Emporio Armani? Which of these watches appeal to you most? Let us know by leaving a comment below.
Also Read: Men's Watches That You Should Check-out