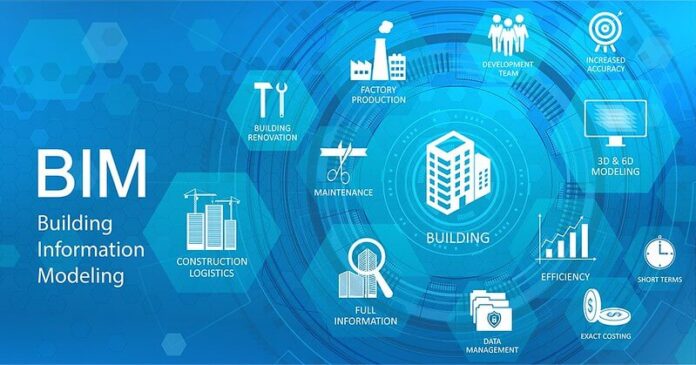 Building Information Modeling (BIM) is the foundation of digital transformation in architecture, engineering, and construction (AEC). As the leader in BIM, Autodesk delivers end-to-end tools and services so architects, engineers, contractors, and designers can confidently create digital models that are accurate, efficient, and manageable across all project phases, from concept to design through construction. The result is safer buildings that respond to evolving regulatory standards, faster delivery of new designs and efficiencies for building owners, safer workers, and better outcomes for business and the built world.
BIM is the foundation of digital transformation. It's a holistic approach to integrating design and engineering into a single entity – the building model. As architects and engineers use increasingly sophisticated technology to create better buildings faster, they need access to information that accurately represents how their projects will perform in the real world. This means complex data formats need to be managed along with an ever-expanding set of software tools that can slice and dice the data more efficiently.
Why Is BIM So Important?
BIM has been around in the construction industry for a long time, but it is yet to be seen its true potential. As 3D modeling becomes more commonplace, BIM has seen a steady rise. But what is BIM? And what benefits BIM services can bring to your business? This blog breaks it down so you know what BIM is and how it can help you.
BIM has been known to make design and construction teams more productive. It allows them to record data generated throughout the process, which can be used for operations and maintenance down the line. Because of this, many countries are making BIM a requirement.
How Is BIM Used in The Design?
BIM, or Building Information Modeling, is a process that allows for the creation of a digital building model. This model includes not only the structure of the building but also the attributes and costs of the construction materials. In other words, while CAD (Computer Aided Design) is used to generate building design drawings, BIM is used to create a comprehensive model of the building that can then be used to generate the graphics.
What Are the Types Of BIM?
Building Information Modeling (BIM) is a tool that allows construction professionals to create various views of a building. This can be helpful for things like creating drawings or understanding the facility better. There are architectural BIM services that don't just stop at the planning and design phases but continue to be helpful throughout the life cycle of the building. This includes cost management, construction management, project management, and facility operation. Some of the different types of BIM models available are:
Modeling of Geographic Building Information
Modeling of Structural Building Information
Precast Concrete Building Information Modeling Building Information Modeling in Concrete
Building Information Modeling Construction Management
Building Information Modeling in Architecture
Building Information Modeling (MEP)
Modeling of Infrastructure Building Information
Building information modeling (BIM) involves the generation and management of digital representations of places' physical and functional characteristics. It is a tool that can be used in architecture, engineering, and construction (AEC) to better understand a building or infrastructure project as a whole or individually in its parts. BIM can be used to create three-dimensional (3D), 4D (time-based), and 5D (cost-based) models that can be used for planning, coordination, and execution of construction projects.
What Is the BIM Life Cycle?
Lifecycle building information modeling, or BIM for short, is the process of creating, managing, and exploiting data related to buildings to optimize their function and performance throughout their operational lifecycle. Facility managers are discovering a wealth of applications for this technology, as it can improve a wide variety of building functions. The benefits of BIM can be reaped at every stage of a project, from design and construction all the way through to operation and maintenance.
The Conclusion
Ultimately, the success of BIM in the AEC industry will be measured by how well it improves productivity, collaboration, and, finally, construction. As the industry adapts to digital processes and tools, BIM will play a key role in transforming how building information is captured, integrated, and shared.
Whether new to the world of BIM or have an old hand at designing in 3D, Autodesk offers a variety of tools that can make our life easier. However, if we choose to incorporate BIM into our workflow, be assured that many other designers have used these different approaches, and they've had great success with them. By selecting the best fit for our needs, experience level, and personal preference, we'll be well on our way to becoming productive and profitable BIM users. Or at least that's the goal, anyway.