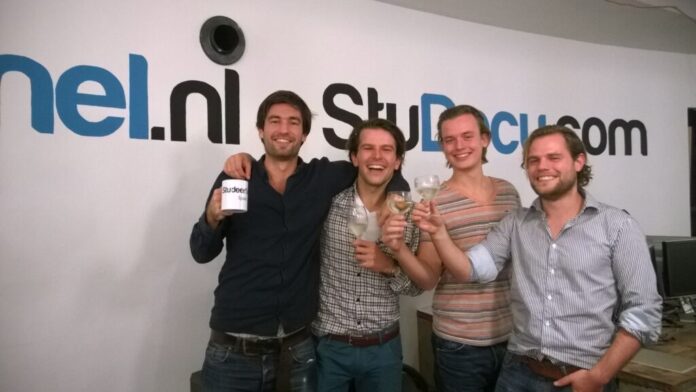 It is not uncommon for young men and women to feel uncertain and curious about college life as they join the much-talked-about institution. For youngsters, this all-experience sounds fantastic after the restrictions of their high school days. However, the sooner you settle down in college, the better your college experience will be. 
Whether you receive a full scholarship, require a student loan to pay school fees, or if your parents or guardians pay the bills, your academic success is of utmost importance. The key to settling quickly into college life is to seek guidance. Fortunately, you're reading this article, which discusses this. Keep reading to find out more.
Be Organized
It is never too early to develop good organizational skills. It is straightforward to settle down in college when organized. Pack your school supplies early enough. Check everything off your checklist.
When you arrive at college, unpack all your belongings and arrange them in your hostel room. Make your space look neat as soon as possible by organizing it. A dirty room can stress you out on your first day.
Consider it a Second Home
Despite your love for home, this is where you will spend the next few years and must also feel like home. To that end, you must get to know the new area. Start small and work your way up. Start with your campus. There will undoubtedly be a historical element to it, which might appeal to you at the moment and make a great story for your friends back home or your kids in the future.
Visit museums with your roommates or hit a good hiking spot in your city. That's if you have one, to learn more about the area. By exploring the place, you can let go of the homesickness you've been experiencing and get to know the site better.
Get Oriented
New college students participate in orientation programs during their first week of school. The presentation highlights essential aspects of the college that newcomers shouldn't miss. You should attend all the orientation sessions regardless of how busy you are.
You may lose track of essential concepts in college if you don't do this from the start. You won't have to spend much time or energy on orientation sessions since they are short and straightforward. If you can't avoid it, don't miss it.
Attend All Initial Classes
The first classes are crucial as college life begins. During this time, you will meet your classmates and your lecturers. The lecturers will take you through the course outline and schedule on the students' portal for better understanding, although you can access them on the students' portal. Besides, they know you know nothing about this.
You must set a good foundation for your studies in the first classes. During this time, the lecturers will introduce the courses and subjects you will study. Getting a fast start in your studies requires understanding these essential introductions.
Take Advantage of the Internet
In the age of Instagram and Facebook, we're constantly online. Knowing what's happening in our celebrity favorites' lives is essential. However, it is a great way to meet new people and learn about the events around campus – so why not take advantage of it?
College coursework and assignments differ significantly from those in high school. They want to know what you think and what you think about a topic instead of what an author says. Now that we're used to it, it all seems daunting and unfamiliar.
 Internet research is your best bet for navigating such assignments. Regarding research, Google is your best friend, but it can take longer. Here, websites such as Studocu, with the best summaries, lecture notes, books, and study materials, come in handy.
Create Positive Friendships
It shouldn't take more than a few days to identify friends with whom you share many common interests. First, college friends may become lifelong friends. Who knows, maybe we'll be business partners one day? You'll settle down quickly and easily by encouraging each other and exploring the college together.
While in college, friends become life fans as well. Say hello to all new friends you meet in college or at social events. It is also essential to get to know your hostel neighbors. It is never easy to predict who will significantly impact your college life.
Conclusion
Students who follow the above tips find it easy to settle down. They work even when other factors come in. As a student who understands these points, you should help others by sharing these ideas. It is good to be each other's keepers.