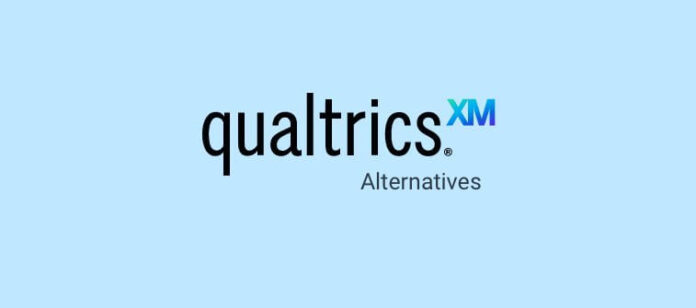 One of the most potent insights management tools currently available is Qualtrics. The platform is designed to improve the customer, brand, product, and staff experiences—the four cornerstones of business.
To enable important stakeholders to gather and analyze data and make choices, Qualtrics offers a comprehensive platform. The platform is really powerful, dynamic, and intuitive. Additionally, there is a high degree of integration between modules, allowing brands to interpret and make sense of bivariate data. Following the acquisition by SAP, Qualtrics users can now integrate operational data and experience data to gain mature insights.
Everything looks fantastic. Why are businesses, academics, and organizations looking for alternatives to Qualtrics? Let's examine a few of the reasons for selecting Qualtrics alternatives!
As with every M&A, providers seek longer contracts, and prices are always raised to recoup costs. Existing consumers' levels of unhappiness have risen as a result of this. For brands, the Qualtrics price is no longer valid. Researchers and brands alike no longer perceive the utility in renegotiated contracts where the deal size has significantly increased and lengthy lock-in periods.
Longer contracts and the rising cost of Qualtrics make it difficult to demonstrate the platform's return on investment. The goals of market research are constantly changing, and several Qualtrics competitors or alternatives give analysts the freedom to adapt their insights management strategy without fundamentally altering how they gather data, as well as the tools to design attractive surveys.
Nobody likes to pay too much. On the other hand, business insight managers and procurement and sourcing leaders base their strategies on obtaining more for less. Customers that want to gather insights want to be able to conduct research studies, employee satisfaction surveys, customer satisfaction surveys, and other surveys in the best possible way.
It involves gathering both qualitative and quantitative data using survey questions that address the requirement, as well as using sophisticated logic and high-quality data. An added benefit is the capability to perform offline surveys, field research, and mobile survey data gathering. To understand data, you should also have simple access to effective dashboards and reports.
While Qualtrics is a popular option, it is not for everyone. Brands and researchers are trying to switch to more capable competitors as a result of the platform's complexity and cost, lack of customer service, and ability to provide customized solutions. The Qualtrics platform is not suitable for everyone because there is no option to pay bigger sums or sign long-term contracts that do not demonstrate ROI.
Higher value addition for the money spent is desired by boutique researchers, research businesses, individual researchers and consultants, universities, government agencies, brands, and organizations. As a result, a flood of clients is searching for alternatives to Qualtrics that are more suited to meet their demands.
No Qualitative And Long-Term Monitoring
Another reason to go away from Qualtrics is the inability to manage qualitative monitoring that includes panel management or consumer community research and perform in-depth qualitative studies. One of the most important shortcomings of the Qualtrics platform is the inability to find and manage respondents or panelists in a community.
Wrapping Up!
These are the main reasons for which we have recently seen current Qualtrics users switch to alternatives. So, are you ready to go for Qualtrics alternatives? Switch at a reduced cost to get more for less.