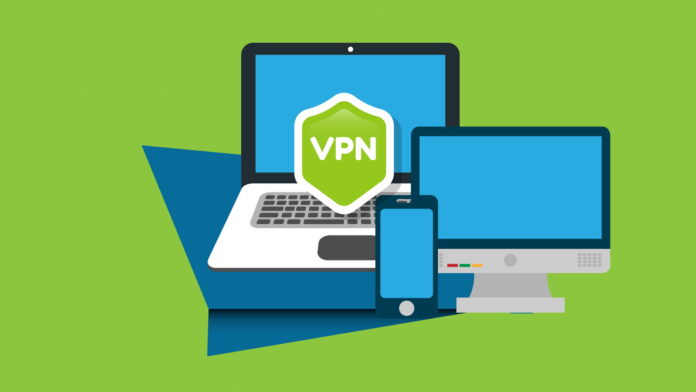 If you want to keep your online privacy, it's best to use a VPN. There are a lot of different VPNs, so it's important to pick one that's right for you. Here are the top five best VPN services you can choose from, to help you decide.
Also Read: Four reasons to use a VPN
CyberGhost
CyberGhost is one of the largest VPN service providers in the world. They provide strong privacy, security and speed. Their mobile app looks good and works well.
CyberGhost provides plenty of value for a low price. They have a great number of servers around the world.
They support most popular streaming services. They offer dedicated servers for torrenting, gaming, and more. You can manually or automatically connect to a server. The client is also easy to use.
Unlike most other VPNs, CyberGhost doesn't log your communications. It also doesn't sell user data.
This is good news, especially for privacy-minded users. However, CyberGhost's written how-to guides don't get updated very often, making them a little confusing.
The client's Smart Rules feature lets you customize security settings. For instance, you can set up a rule to automatically connect to the server when you launch a specific app. Another useful option is to whitelist specific IP addresses.
CyberGhost offers a 45-day money-back guarantee on 6-month and 2-year subscriptions. They also publish a transparency report regularly.
In addition to the above, CyberGhost offers an ad-block feature. This claims to keep you from being tracked by annoying advertisements. To use it, you'll need to purchase a special token.
CyberGhost also offers a kill switch, a feature that cuts off a connection if it malfunctions. While this feature worked well in our tests, it won't be of much help if you don't have the proper permissions.
While they may have a few hiccups, CyberGhost is a capable and secure VPN. Plus, their friendly and knowledgeable staff are ready to assist you with any questions.
Finally, CyberGhost has a huge network of servers. Their 8000+ locations span the globe.
NordVPN
NordVPN is a solid choice for a VPN. It has a huge selection of servers worldwide and uses AES 256-bit encryption. Plus, it offers an ad blocker to keep you from being tracked. You can also bypass geoblocks on popular streaming services.
NordVPN offers three pricing options. The introductory plan costs $60 per year. After the first year, prices increase to $100 annually.
In addition to offering good security features, NordVPN offers great customer support. You can get help from a live chatbot or by visiting the Support Center. There's also a FAQ section on the website, and searchable help articles.
As far as speed is concerned, NordVPN delivers fast VPN connections. It also offers a kill switch, which cuts off internet traffic if your connection drops.
NordVPN also has a great support center, and the chatbot is particularly helpful. Users can find answers to general questions and tutorials on unblocking streaming sites.
The company has a strict no-logs policy, and doesn't keep logs of IP addresses or browsing activities. Although it does keep data for 15 minutes after your session ends, it doesn't collect personally-identifying information.
NordVPN has a 30-day money back guarantee. However, the company doesn't recommend locking in with one provider for a long time.
Another feature that makes NordVPN stand out is its built-in ad blocker. This feature reduces the number of ads you see, which is beneficial for load speeds.
Another feature is Threat Protection. This feature protects your browsing and prevents viruses from affecting your computer.
NordVPN's web page is also ad-free. The company offers a searchable help center, which is useful if you're unfamiliar with the app.
You can use the company's apps on just about any device. They're available on the Apple Store, Google Play, Amazon Appstore, and Fire TV Stick.
IPVanish
IPVanish is a premium VPN service. It provides users with a large network of over 2,000 servers in 75 different locations across the globe. These servers are designed to provide users with fast, smooth browsing. They are also easy to use.
IPVanish offers a 30-day money-back guarantee. You can contact the company through email or live chat.
IPVanish uses the popular OpenVPN protocol. This is highly secure and works well for both desktop and mobile devices. The company supports IKEv2, which is an enhanced version of the IPSec protocol.
IPVanish has a zero-logs policy. This means that the company does not collect, log, or store any data about your activities.
IPVanish offers advanced privacy settings that are easy to navigate. In addition to a permanent kill switch, they offer a DNS leak protection feature. Both of these features ensure that downloads and other online activities remain anonymous.
IPVanish offers a user-friendly interface on both its desktop and mobile apps. On the desktop, you'll find a real-time graph showing your upload and download speeds. There's also a server list that shows ping times and the load of a server. Users can sort servers by location, load, and favorite.
IPVanish has a comprehensive online knowledge base and extensive tutorials. They also have a helpful FAQ section and troubleshooting guides. Their customer support team is available seven days a week, nine to five CST.
IPVanish is headquartered in the US. However, it is a member of the Fourteen Eyes Alliance, which collects data on web users in various countries. This is a serious concern for privacy.
IPVanish does not accept payments by cryptocurrency, international credit card, or PayPal. Its 30-day refund policy is no-questions-asked.
Surfshark
Surfshark is a VPN provider that uses AES-256 encryption to protect users. It has a large number of servers, and a solid selection of security features, including a kill switch, IP Rotator, and a built-in speed test. You can try out a free month of service before signing up, and a 30-day money-back guarantee allows you to return your membership if you're not satisfied.
Surfshark has a network of more than 3,200 servers, with locations in 100+ countries. They also provide access to MultiHop servers, which boost security and allow for more simultaneous connections. The network's diskless RAM-only server architecture provides a more secure connection, and it helps to centrally manage the whole network.
In addition, Surfshark supports P2P downloads and traffic on all its servers, including the ability to bypass geo-blocks. Additionally, Surfshark offers unlimited connections and works with a variety of popular streaming services.
Another important feature is the company's "zero-log" policy. This means that Surfshark doesn't keep any logs of your activity. That's an impressive feature, especially considering that the company's no-logging claims haven't been independently verified.
For a limited time, Surfshark is offering a two-year plan for only $1.99 per month. After that, the price increases to $60. However, the company also offers a 11% discount for those who sign up for a two-year plan.
With a 30-day money-back guarantee, you can try out Surfshark and be confident that you're getting the best deal on a VPN. You'll also receive a subscription to Surfshark Search, which is a private search engine.
Finally, you can access a large number of different currencies with Surfshark. In addition, it accepts PayPal and credit cards.
TunnelBear
TunnelBear is a popular virtual private network (VPN) provider. It is known for its user-friendly interface and robust encryption. The company has servers in 49 countries around the world. In addition to its free offering, it offers a paid subscription.
TunnelBear has been a recipient of many awards. Although it doesn't claim to be the best VPN for every occasion, it is certainly a worthy contender.
TunnelBear has a well-thought out website that makes it easy to set up and use. On the other hand, the company's customer support could be better. You can contact the company through a standard support form, but you won't get a direct reply.
TunnelBear does not support streaming services like Netflix. It also doesn't support P2P file sharing. However, TunnelBear does have a nifty kill switch feature. If the VPN connection is lost, it "kills" the internet connection, thus protecting your data.
TunnelBear's website has a lot of information, but it isn't overly complex. For example, it has an account page with three tabs.
In addition to the account page, the site has a "GhostBear" feature that disguises encrypted data as normal data. Another feature is the kill switch, which helps to protect your data in the event of a VPN mishap.
The company also boasts a number of browser extensions. As a bonus, it has a nifty anti-VPN tool.
Lastly, TunnelBear has a clear privacy policy. Unlike other VPN providers, it doesn't log traffic, IP addresses or user data. Additionally, TunnelBear has a nice interface and offers a free subscription. Compared to some other VPNs, TunnelBear isn't cheap. Monthly subscriptions start at $5.75 per user, but you can save money by purchasing a 3-year plan.