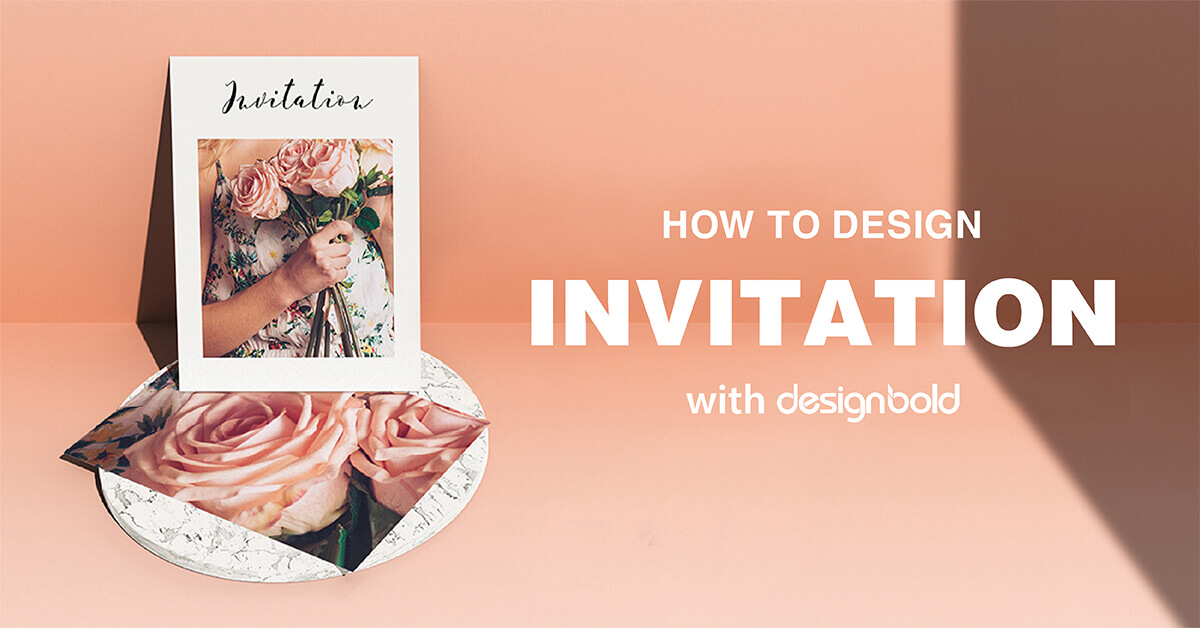 Invitation cards are a special component for every occasion whether it is a small party or a huge wedding celebration. It is important so that your loved ones can join you on beautiful occasions. Therefore, you definitely need an invitation card for the presence of your loved ones. Best invitation card is that which conveys happiness and needful details in the best possible way.
For creating one online you can check out online invitation design tools. Want to know the best ones on the list? Do keep reading to know top 7 invitation template design tools for 2021.
Why get Invitation templates online?
Be it birthdays, weddings, ceremonies or parties, getting an invitation designed is must. Why keep choosing those old local styles when you can have the whole world in your hand.
With online tools you can use already designed templates and can even customize them according to your choice. You can buy designs from all over the globe and get innovative designs at your doorstep.
Various online tools provide free trials too. And there are some tools with which you can design free and just pay at the end.
You can invite your friends and family online and save paper and other charges too.
You can hire experts' services to get your task done.
Furthermore, you just need to select layouts, add images, content to already designed invitation card templates. And in the end you're left with a perfect invitation card.
7 Best Invitation Template Design Tools Online for 2021
So here is the list of invitation templates online tools for 2021-
Evite- Evite is considered one of the most trusted website in case of getting invitation templates online. It claims to have sent 2 billion invitations till now. This tool is very easy to use and operate. It creates an online application of your templates design. Moreover, it has additional features of tracking RSVPs easily.
Paperless Post- This invitation design tool offers you the opportunity to create invitation designs online as well as offline. You have access to most beautifully designed invitation templates that are made by professional and experienced designers.
In case you have ideas in your mind for designing, you can even design your own customized cards. Custom invitation cards allow you to add each and every thing as per your choice in the invitation card.
SmileBox- Smile box is known to create invitation templates very quickly. Moreover, you can share your invitation designs free online. This tool can create invitation photos, slideshows, albums, scrapbooks and greetings in just a few clicks. You can design in your own personalized way.
This tool gives you 1 week free trial and then you have to pay to buy beautiful personalized designs. You can even invite guests and share your customized photos, videos and themes.
Purple Trail- this website is an amazing platform that helps you create invitations, cards, home decor, photo gifts, prints of great quality. You can design your own printable invitation templates.
It has more than 10000 designs already available. You can quickly choose one of your choices and your task is done in just a few minutes. Not only this, if you want your creativity to do the task, choose the custom option. Create custom invitation cards with your own creativity.
Punch Bowl- punch bowl is a great online platform that provides its services to customers on mobiles, desktops and tablets too. This tool creates beautiful and attractive designs for invitation cards. This website is dedicated to mothers and thus is so easy to use. It is specially designed by keeping in mind mothers needs and abilities.
You can also use it even if you do not fall in this category. Designing with Punch Bowl is easy and fun at the same time.
Adobe Spark- This is an easy to use and free graphic designing app. It is available in desktop as well as mobile version. Adobe spark has numerous tools to create images, web pages, videos, messages and much more.
Juke Box Print- Juke Box Print service is so good and loved by its customers. It provides great deals for customers. You can design invitation cards that are trendy and attractive. Designing invitation cards with this tool does not require you to even watch a tutorial. As soon as you start you will know what to do.
This tool creates amazing designs of great diversity and delivers them at your doorstep.
Conclusion
Invitations are must for gatherings of any kind. Designing and getting cards printed online adds much more fun and excitement to the occasion. The above mentioned tools for designing invitation cards online are best of their kind. They are so easy to use and some even have free trials for different periods of time. You can design beautiful and attractive cards of your choice by sitting at home on your laptop or mobile.
Author bio:
Rahul Shakya works as a Digital Marketer, brand consultant, and business strategist with Designhill- A reliable marketplace for logo maker, business card maker, cosmetics & beauty logo design, customized & personalized tank tops design, and many other designing works. With extensive experience working both client-side and within the agency environment, he has authored several articles on topics related to digital marketing, business strategies, content mark