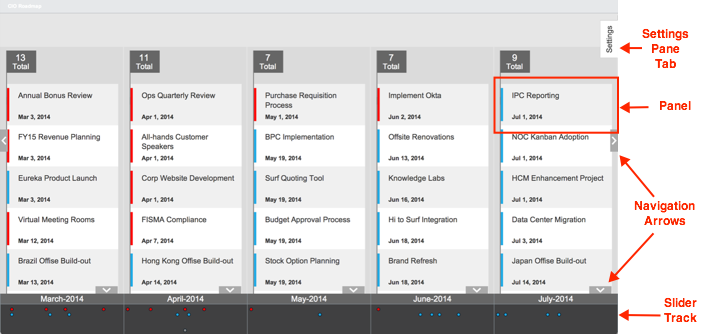 As technology has grown throughout the 21st century, one of the most critical changes that our society has experienced is the growth of technology throughout the business sector. Companies throughout a variety of different sectors all utilize technology in a multitude of different ways, and one of the most crucial is for IT management services. IT management programs, especially those that are cloud-based, are extremely important for business productivity. There are a multitude of different ways that corporations utilize IT management services, and utilizing the best programs is imperative for success. ServiceNow is one of the top IT management systems in 2021, and is extremely useful due to its multifaceted nature. There are a multitude of uses that ServiceNow has, and working with a partner service will aid with implementation and other factors that help to integrate this system into your enterprise. When partaking in this process, it is critical to create a ServiceNow roadmap, as this will allow you to set expectations and create a system that your corporation can work with. By having a roadmap in front of you, your company can determine exactly what steps to take with the help of your partner service.
Configuring Your Business' Roadmap
When you create and follow your company's ServiceNow roadmap, you will be able to work hand in hand with your partner service to create a more effective experience. It is essential that your partner service has the tools to help you focus on using informed personnel, governance, strategy, and optimizing processes. Not only will your business be able to work side by side on your roadmap with your partner service, you will also be able to workshop your system with your partner's planning tool – all of this will aid in aligning your company's needs, creating a budget, and determining your business' goals.
Having a Roadmap During Implementation
By building up your roadmap before ServiceNow implementation, you will be able to work more effectively during and after this process. There are a multitude of items that you need to be cognizant of during the creation of your strategy, such as security operations, GRC, HR service delivery, IT operations management, IT business management, IT service management, and more. By having all of these facets together in your roadmap, you will be able to more effectively improve your business in a streamlined manner. Another important element that you need to be sure of when working with ServiceNow is that your partner service will provide you with a statement of work, proof of concept, success milestones, and a detailed budget. The final step to creating your roadmap is to ensure that your business is qualified as a ServiceNow Managed Services Provider and a ServiceNow Elite Partner, as these will allow them to work on numerous specializations like customer service management, software asset management, risk and compliance, cloud management, service mapping, and more.
Final Thoughts
When working with your ServiceNow partner service, it is critical for you to create a ServiceNow roadmap. Understanding how this will benefit your enterprise is essential for your business' increased productivity.
Also Read: Business for Dummies: How to Increase Sales