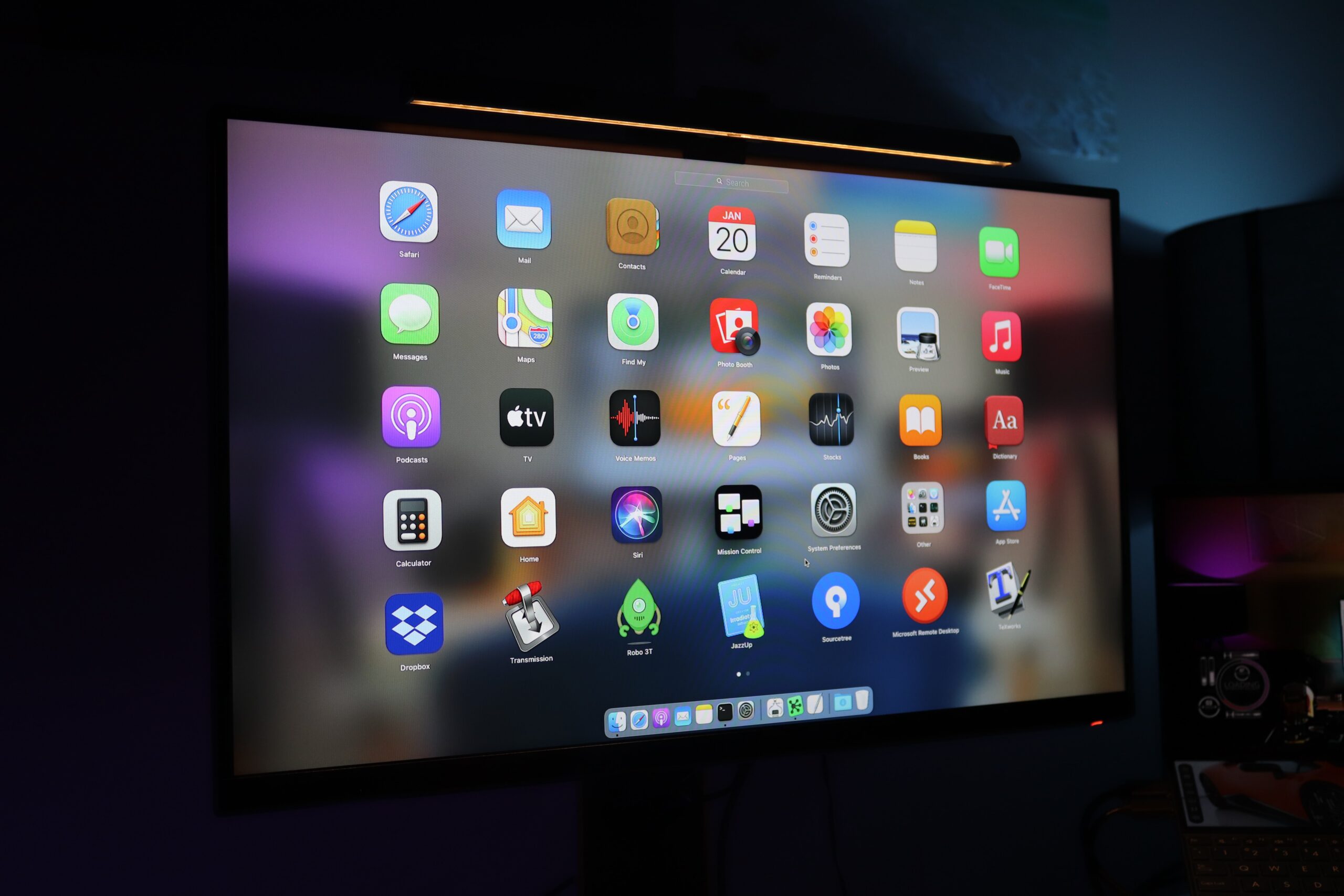 Today there's a large selection of Windows applications. One part of them refers to already known applications that are used on other operating systems and are popular with a large number of users. The second part falls on the well-known Microsoft software whose applications are already pre-installed on Windows or you download them immediately from the Microsoft Store because they can be said to be a standard part of almost every computer.
What remains of the choice of other applications is often less known, but it's always advisable to be sufficiently informed about the offer outside the mainstream user solutions. Many might be surprised at what innovative applications we can find for Windows, and below we have singled out four that can completely change their use.
Sidebar Diagnostics
In the Sidebar Diagnostics application, the name alone suggests that it displays some values that determine the state of the computer. All values related to your hardware using this application will be visible on the right side of the screen and you'll have access to them at any time. It can be said that this is data that, as a report, is available in real-time and provides information about the processor, working memory, graphics card, network, disks, and computer screen.
Immediately after installing the bar, the Sidebar Diagnostics app will be placed on the right side of the screen, but you can also move it to the left side. In case you have a configuration that includes two screens, the bar can be moved from one to the other. The bar is customizable and you can edit it, so you can change its dimensions, font size and color, warning color, and background color. The default color of the bar is black. There are also options to place it only at the top or save space so as not to cover some of the content on the screen.
The value bar will display the processor type, CPU frequency, RAM usage, and graphics card details. Also, displayed on the bar are available disk space, network usage data, and details of network adapter details. Users who like graphs have the option of such a display if they wish. The layout of the displayed data is also available, so you can place the most important ones at the top. Warnings that appear on the tape in critical situations when you have too little disk space, when the processor or graphics card is malfunctioning, or when there are problems with the network and data transfer through it are especially useful.
Alarm Clock HD
There's one clock-related app that's more than just a clock – the Alarm Clock HD app. Accurate alarm and world clocks, weather, Facebook feed, exchange rates, radio, and other features are included. There's also an integrated music player with which you may create a playlist of songs to listen to.
The default Alarm Clock HD application clock is digital and is located in the middle of the screen, and its size and brightness can be adjusted. If you still want to show a traditional clock, you have five analog clock options to pick from. You can change the background image according to themes, and you can upload your own images. The current news is displayed below the clock and you can set the duration of its display. Instead of the so-called news feed, you can also set up an RSS feed, so you can choose from different categories such as world news, business news, entertainment, sports, science, health, etc. You can also log in to Facebook and set up a Facebook feed to follow all new developments from this social network.
Setting an alarm has different options. A number of alarms can be set and you can choose between default tones, MP3 songs, radio stations, or even silent alarms that are set as reminders when you work on your computer. The app comes as free, but some additional setting options are paid for.
Dolby Access
Do you expect high-quality sound and are looking to capture every detail? Do you want the sound to complete the experience even more while playing video games, live casino games at top Barcrest casino sites, or watching some media content? All of the above is provided by the Dolby Access application, which is available within the Microsoft Store. Once you download it, you can adjust the sound to your preferences and enable Dolby Atmos technology to get an even better sound experience on Xbox and Windows.
Once the Dolby Access application is enabled in Windows, you need to right-click on the sound icon on the taskbar, select "Spatial Sound" and then click on "Dolby Atmos for Headphones". You can then use your headphones and enjoy surround sound that will bring a dose of video game realism and Dolby Atmos-enabled media content. Surround sound creates the experience of being in the environment shown, so the sound of thunder or rain is perceived as happening next to you, and in video games, you will hear and locate sounds from every angle and detect low auditory frequencies such as steps some enemy.
It should be noted that after downloading the Dolby Access application you have a shorter period of its free use, and after that, the application is charged at a price of $ 14.99.
Dictation Tool
We all have days when we simply don't have the will to type and when it's a burden to us. These situations can be easily circumvented if you know that there's a built-in dictation tool in Windows. The Dictation Tool starts temporarily. You need to press the Windows key shortcut key + H, and when you do this for the first time, a notification will appear on the screen with a link through which you will enable the speech recognition option in the settings.
Once you have finished making the settings, the next time you press the mentioned keyboard shortcut, the Dictation toolbar with the microphone icon will appear. Click on the icon and the app will start recording your speech. The direct use of this application is expressed primarily in Microsoft Word, so all the words you speak will be converted into text. Of course, the text will be recorded in other types of programs where text typing is required.
Unfortunately, the Dictation Tool is not available in many languages, but it will be great for those users who have Windows installed in English or one of the languages supported by the app.