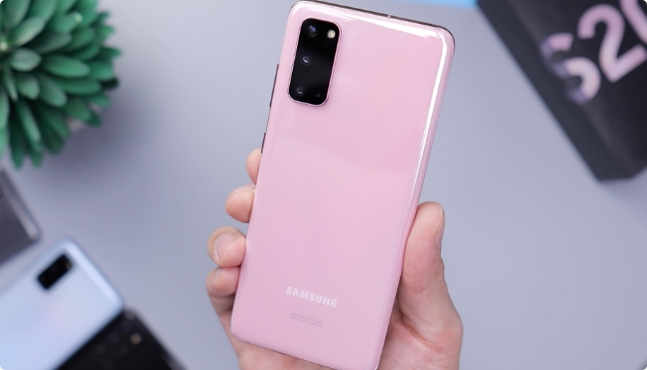 Credit cards are not necessary for purchasing products on EMI. There are other options available. Stay connected to know more about them.
Credit Cards are quite useful in today's world of online transactions, and almost everyone uses them to make convenient, hassle-free purchases. However, if you do not possess one and are looking to buy a smartphone, there is no need to fret. Several financial platforms have tied up with popular brands so that you can enjoy no-cost EMI at these select stores.
If you already have a debit card, even those can be used to avail EMIs for certain companies. Many people from a financially insecure background fail to qualify for a credit card. A large number of this population still depend heavily on the usage of debit cards alone.
Why do you need to avail of the EMI option for buying a mobile phone?
To keep up with the rest of the world today, people have become rather dependent on the ease and convenience that smartphones offer. Be it for education, career prospects, professional engagements, entertainment, and connecting with family and friends, a mobile phone has become a necessary device for everyone.
Equated Monthly Installment (EMI) is a fixed amount of money that an issuing lender gives the borrower every month on a particular date. Depending on the total cost of the smartphone, this process can go on for some months to a few years as required to pay back the full amount with 0% interest.
EMIs can be helpful for a couple of reasons:
● No cost EMI at 0% interest
There are no extra costs involved when you buy a smartphone on EMI. Most banks and other financial institutions offer 0% EMI transactions to purchase a mobile phone, so the total amount you have to pay over a certain period is the exact amount you would have paid as a lump sum.
● A Pocket-friendly Budget
An EMI payment will be more pocket-friendly when you have a limited budget. You would not have to go beyond your monthly budget and compromise with other payments and necessities if you wish to buy a smartphone.
● Flagship Models Made More Affordable
If you plan to get yourself a flagship model but cannot afford to pay the total price at one go, EMIs are the perfect solution to your problem. This way, you can still afford a fancy smartphone model without having to pay a massive amount of money upfront.
When you make a conscious decision to buy a durable mobile phone that will last long, you might want to look into models with better features and longer battery life.
These are usually of well-known brands that can be pretty expensive, ranging from Rs. 20,000 – Rs. 1,00,000. An EMI option will help you get your desired smartphone.
Various EMI options that you can opt for while purchasing a mobile phone without a credit card
The following methods can be used to buy a smartphone of your choice on EMI without using a credit card:
Debit Cards
Consumer Durable Loans from banks and NBFCs
Consumer lending Fintech companies
Amazon Pay Later EMI
Debit Cards
● What are the platforms that offer it?
Leading Indian banks like SBI, ICICI, HDFC, Citi and Axis bank now offer the EMI option on their debit cards. They allow their debit-cardholders to pay back the amount over a certain duration of time via EMIs.
● How to use it?
Firstly, you must confirm with the bank if you are eligible for availing the EMI on debit cards option. In some cases, you will have to send an SMS to your bank to unlock the e-commerce feature on your debit card.
Once this is approved, you can select the mobile phone of your choice on the online shopping site. Provide your delivery address and other necessary details, and proceed to the payment page. Here, choose EMIs on debit cards as your preferred payment method.
Select the name of your bank and enter your card details as required. Now you can pay the amount for your new mobile phone from your linked bank account for a few months.
In case of offline purchases, the whole amount will be deducted from your debit card. Following this, you will have to contact the customer care service of your bank. On receiving your request, they will convert the transaction into the EMI method.
Consumer Durable Loans from banks and NBFCs
● What are the platforms that offer it?
It is the most viable option for the purchase of gadgets, usually of a huge amount. The maximum amount allowed for a Consumer Durable Loan is generally up to Rs.15 lakhs. It may vary from lender to lender.
HDFC, Dena Bank, SBI, Citi Bank, and IDFC FIRST Bank are some of the many banks that offer EMIs on durable consumer products. So, while buying a smartphone, check if your bank has this option available.
NBFCs like Money View, Bajaj Finserv, Capital First, Home Credit, Tata Capital, and CapFloat also allow EMIs to purchase expensive devices. They usually share a business partnership with leading brands whose online and offline outlets offer this service to their customers.
The tenure of EMI payment typically ranges from 3 months to 24 months for the borrower. HDFC Bank also offers a 36 months tenure period based on the amount.
● How to use it?
This method of payment requires minimal documentation. For buying a mobile phone, there is no need for collateral or a security deposit.
There are certain eligibility criteria in this case. The borrower has to be between 21 – 60 years of age. You will need to show proof of your steady source of income.
In any partner store of your preferred financial platform, choose the smartphone you want to buy and let the staff know that you would like to avail this option. Usually, they will require you to submit photocopies of your Aadhaar Card (or any ID proof and address proof), a canceled cheque, and a signed ECS mandate for your first purchase.
These platforms will charge a certain amount of processing fee. For the Bajaj Finserv EMI Network Card, this starts from Rs. 749 and may vary according to the model of the smartphone.
Consumer Lending Fintech Companies
● What are the platforms that offer it?
Financial technology, or Fintech, has brought about a revolution in the traditional lending scene of the Indian market. Digital money lending apps like ZestMoney, MoneyTap allow you to buy a smartphone on online retailer giants like Amazon and Flipkart.
They offer zero-cost EMI and automatic repayment collection and require no pre-closure fee. ZestMoney EMIs range between 3-18 months.
● How to use it?
To use this on ZestMoney, all you have to do is sign up for the ZestMoney credit limit. Verify your mobile number, complete your profile, and submit the required KYC documents. On setting up your repayment method, the credit limit will be activated.
Now you can select the smartphone of your choice and proceed to checkout on the online shopping website. Under the EMI options, choose ZestMoney EMI for payment.
Specify the EMI plan you prefer and wait for the approval issued by the lending partner. On the successful placement of the order, the online retailer will ship and deliver your newly purchased mobile phone.
Amazon Pay Later EMI
● What are the platforms that offer it?
The online retail giant Amazon India had set up its Amazon Pay wallet services to aid easier online transactions. Amazon Pay Later is applicable on smartphones, excluding those from Amazon Global and Out of Country merchants on the e-commerce website.
The Amazon Pay Later feature is unavailable on products purchased on Exchange Offers. It offers a tenure period ranging from 1 month to 12 months. This feature will appear for only a select set of customers chosen by Amazon.
Its one-time setup procedure does not require the customer to provide any credit card details. There is no processing or cancellation fee and no pre-closure charges.
● How to use it?
If you are one of the select Amazon India customers allowed to use Amazon Pay Later, choose the smartphone model you wish to purchase. Make sure it is not a product from Amazon Global. Registration for this feature can only be done through their mobile app, but purchases can be made from both the mobile app and the desktop site.
To be eligible for Amazon Pay Later, you need to have an account on Amazon India with a verified mobile number. Your Permanent Account Number (PAN) card, a bank account, and valid address proof are required. The customer should be older than 23 years of age.
The lending partner will decide a credit limit for you based on information that is already available with Amazon. At this moment, third-party lending partners like CapFloat and IDFC FIRST Bank are offering this service via Amazon Pay Later. Amazon is working towards making this feature available for a wider population.
Conclusion:
Buying a smartphone on EMI now without a credit card has become easier than ever. The easy, hassle-free processes offered by banks and NBFCs are fast and efficient. Now you can buy the mobile phone of your dreams without worrying about spending a significant amount at once.
Also Read: How long is it gonna take for a fully made in India phone?