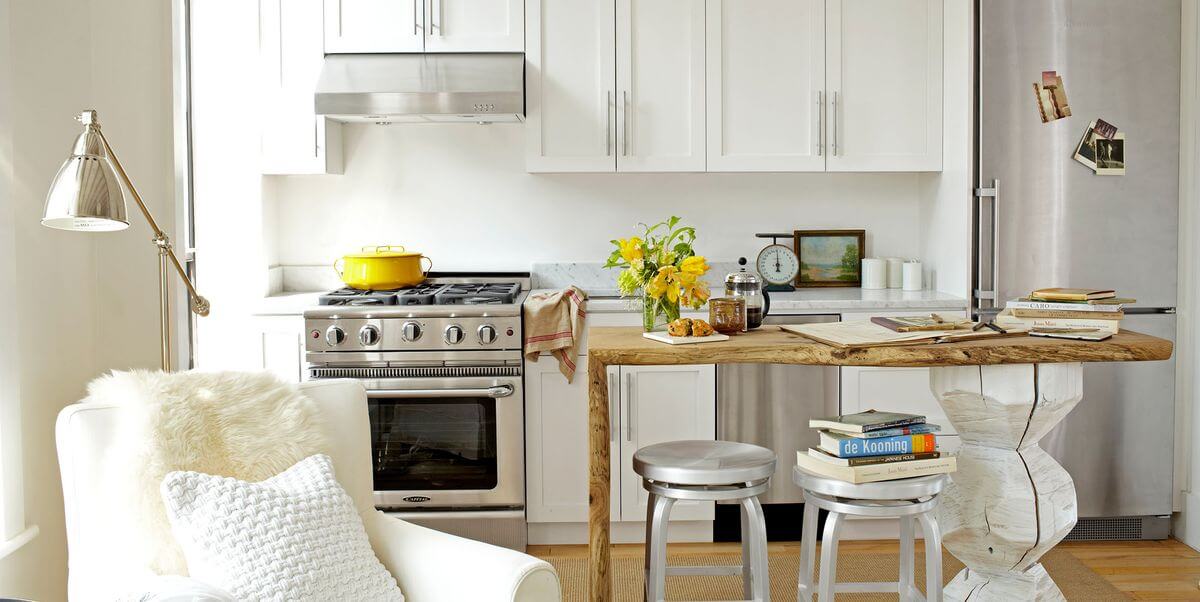 If you spend a lot of time confined to your apartment, there is a good chance you wonder how you can improve it. It's important that you know your rights and limitations as a tenant before you get out there with a paintbrush and a hammer. But in case you want to upgrade your space without getting into troubles, then here are some ideas for renovating your apartment without violating the lease or losing your security deposit.
Understand what your agreement says
First, you need to review the lease you signed when you occupied your apartment. Many leases have clauses that govern alterations. This includes what tenants are allowed to do and what the landlord is required to do. Some clauses require that you obtain written approval from your landlord before you make any changes to the apartment. Other clauses allow decorative fixes with the landlord's consent.
Also Read: Money heist torrent
You should, at least, know what the lease says so you have a guideline to follow when you talk with your landlord about your plans. Perhaps you will be able to paint. Perhaps you will be able to make tiny holes in the walls for hanging pictures, but not big enough to mount shelves. It is impossible to know what the lease says unless you actually read it.
You might need to obtain written approval from your landlord before you remodel your rental apartment. Even though your lease may allow you to make changes to your apartment in certain ways, it's still a good idea to communicate your plans to your landlord. If your lease prohibits remodeling, you can ask your landlordif they will still allowsome changes. Your landlord might be willing to give you the permission bymaking an exception for you to do the work you wish to. You can argue your case for remodeling and possibly convince your landlord.
If you bring up the idea of remodelingduring your lease renewal, the chances of approval could be higher. Landlords aren't looking to lose a tenant, so they may show interest in your project, eventually. You can also talk to your landlord if you notice something that isn't working, such as plumbing fixtures. Your landlord may be willing to buy the fixtures for you. This will not just save youmoney, but will also help you get rid of old ugly fixtures.
Furnishings can be defined as anything that's not nailed down. You'd be amazed at the impact a new rug or shade can have on your apartment. You are the one who has to furnish your apartment. Consider giving your living area a new life by makingminor changesto the interior decor. Here are some ways to transform your space with furnishings:
—Storage bins are a simple way to increase storage if you feel cramped in your house. Look for stylish baskets to fit into your living space. These can be used for things you don't use often, such as extra blankets, clothes or shoes.
—Replace the showerhead. A new showerhead can make all the difference in your bathroom.A stylish showerhead will make sure you don't have to spend on unnecessary bathroom decor. Make sure you keep the old showerhead in order to replace it before you move.
—Replace the doorknobs. Doorknobs can make a big impact on your space. Stylish doorknobs instantly make an interior space look better. By installing doorknobs of your choice, you will also add a touch of your personality to your apartment. You can always swap out the knobs before you move.
—You can add a room divider. A room divider is a partitionoften used by people who live in studio apartments or who want to create more space. Most students living in flats for rent in Hyderabad use partitions to create theirown studyarea.
Try temporary upgrading solutions
There are many products that can be used to do temporary renovations. These products are reusable, meaning, you won't have to leave them back when it's time to move. They include kitchen carts which can be used for additional storage in your kitchen, without the need for you to make any changes to your kitchen at all.
You can also use removable flooring, if you don't like the existing tiles. There are many options for removable flooring including peel and stick vinyl sheets, click in-place wood flooring, and carpet tiles. To dress up your shower's flooring, cedar slats can be used.
Temporary wallpapersare also a great option for your house.Since they are removable and reusable, they are not justlandlord-approved but alsovalue for money.
The lease may permit you to paint all the walls in your apartment or maybe just one wall. Perhaps your landlord will let you paint the walls, provided you use some neutral colour. It's possible to make a significant difference by adding color to otherwise drab walls in a rental unit. If you are looking for a fully furnished flat for rent in Hyderabad, then you will have to choose the wall colors based on the furniture's colorand design.
Washi tape can be used in entryways to add color and pop to your home if you aren't able to paint.
Final thoughts
Just because you live onrent, you won't have to live in a house that contradicts your sense of style and aesthetics. There are numerous ways to upgrade your living space without upsetting the landlord. Follow them and you will have a personalized home and a great relationship with your landlord—both at the same time!