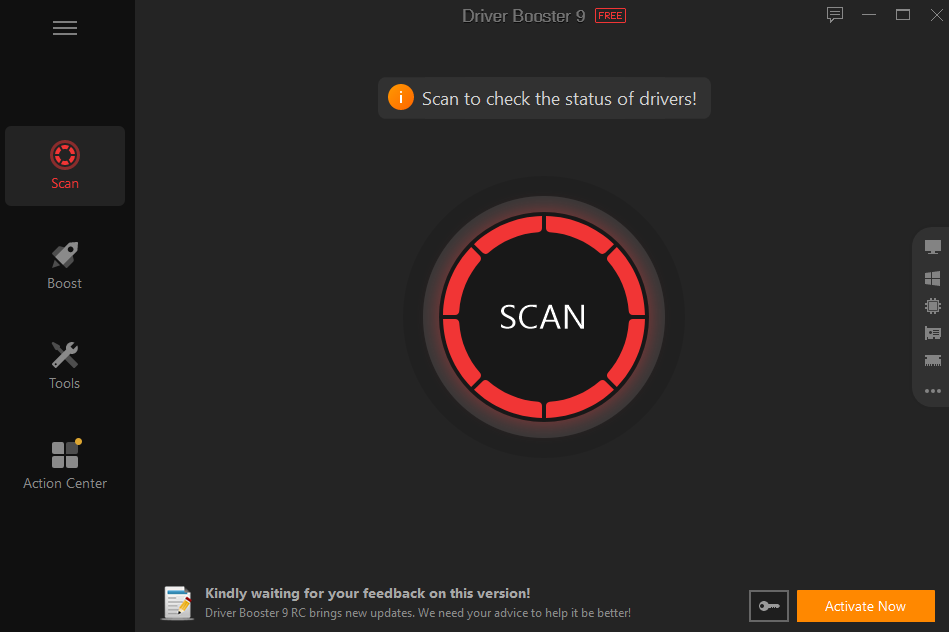 The installation of drivers is the first and most critical step in allowing users to utilize the computer. Furthermore, to assure performance, prevent hardware faults, and other system problems, these drivers must be checked and upgraded on a regular basis while in use.
Typically, users will install it manually, which entails searching for and installing each driver one at a time. However, this approach can take a long time and is fraught with dangers. Everything is now lot simpler thanks to tools like IObit Driver Booster that helps update drivers.
What Is Driver Booster 9 and How Does It Work?
Driver Booster is a famous app produced by IObit Software. It's a  free Windows driver updater that scans for outdated computer hardware drivers on a regular basis.
Driver Booster is like a rare savior, with over 8 million drivers and game-optimizing components. Drivers can be downloaded and updated with just a few mouse clicks.
Outstanding performance
Almost every long-term Driver Booster 9 customer has stated that the software performs admirably. I've only tried it once, but I believe these reviews are correct. Any issues with the driver download are resolved immediately, with little downtime. The ability to scan and update at breakneck speed and with minimal fuss.
Rescue Center
It's the feature in Driver Booster 9 that has piqued my interest the most. It is critical to update a driver that is compatible with other components of the computer. As a result, the driver update tool must be entirely trustworthy. Rescue Center is a tool that can assist you if your device's driver fails to install. You will have backup copies of your drivers thanks to the Rescue Center for a quick recovery if they are lost. The System Restore Component, which feels quite secure, is another similarly useful section. When your system undergoes unusual changes, the System Restore section creates a system restore point. If your computer crashes, this restore point will restore everything.
Update Audio Driver
Driver Booster 9 does an excellent job of resolving input needs difficulties. It provides a number of practical approaches for preventing problems with user requirements. The soundcard is an area where Driver Booster excels.
Database of Drivers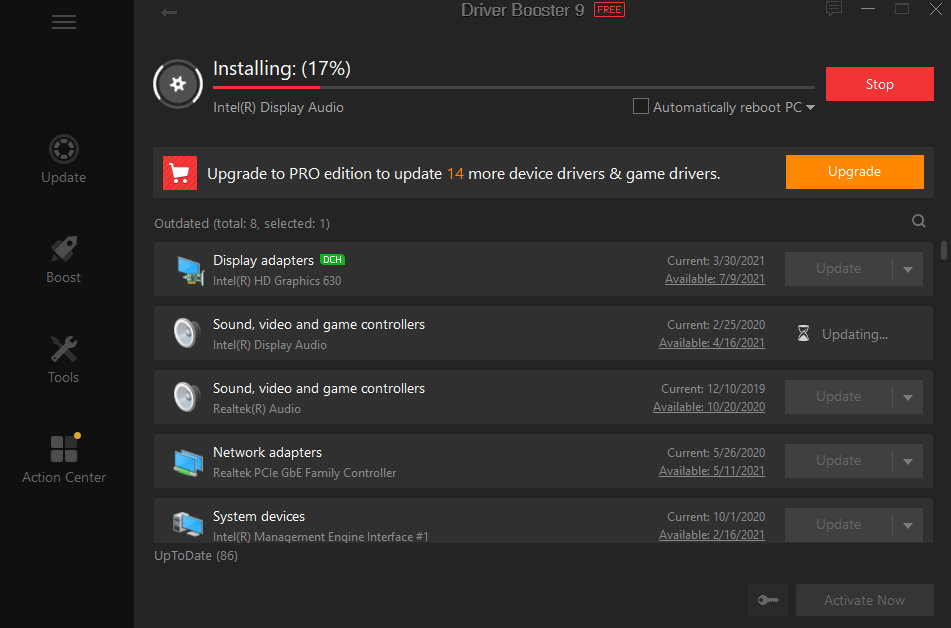 Driver Booster 9's collection of 8 million drivers and current gaming components is a fantastic resource. The software was designed to work in a variety of situations, such as when your devices are too old to update drivers or when official websites block drivers.
System Optimization
The system booster configuration in Driver Booster 9 is advanced. This tool will quickly wipe away junk files, privacy traces, and repetitive registry entries. This module also has the ability to optimize the system and increase Internet speed.
GameBoost
Game Boost is very important; it is not only used when playing games, but it is also required when performing any work. Game Boost will make you feel better if you're frustrated by the slow speed of background service programs. Wow, it's so silky smooth. You'll have no trouble having fun with your games. It is this feature that prevents any bothersome apps from operating in the background.
Conclusion
Driver Booster 9 is a free PC driver updater that optimizes Windows drivers and is well-known among PC and laptop users. The software includes over 8 million various types of drivers for today's hardware devices, allowing you to install any driver that is missing from your PC.
Hopefully, this essential software will assist your PC in performing at its best. This software is highly recommended by me to anyone looking for the greatest free driver updater.