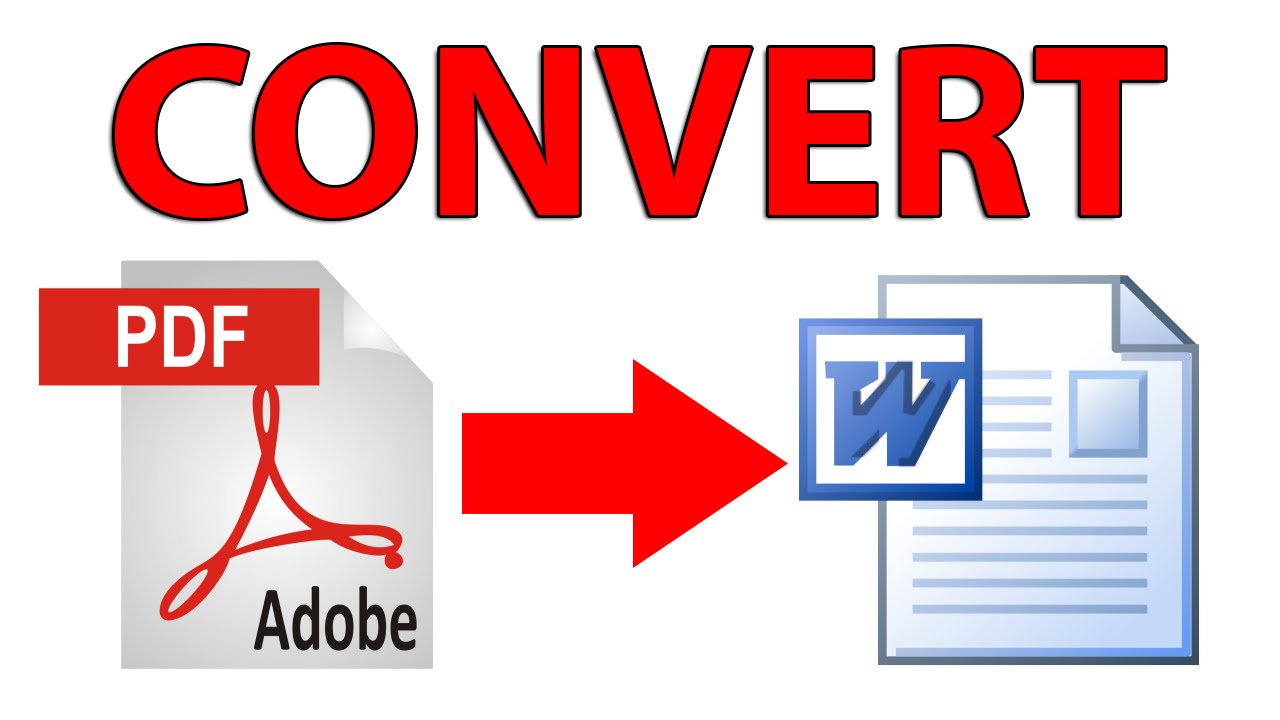 If you want to change your PDF documents to Word, you are surely in the right place. In this article, you will find details about the common methods used today for PDF to word conversion.
PDF to word conversion is among the most common types of document manipulations seen today, and there are tons of reasons why you might need to convert PDF files to Word.
Instead of discussing the common reasons to convert PDF files to Word, let us discuss the different ways to help you with it!
2 Common ways to convert PDF to Word!
Out of dozens of different ways, we have handpicked the simplest ones for you guys!
Convert PDF to Word with Office
You can convert PDF files back to Word from the very interface of MS word. This method is commonly suggested when you have no internet connection or have only a few files to convert in an ample amount of time. The conversion process is quite simple, and even a non-specialist can learn how to convert the files to Word after reading these steps:
Open a blank/new MS word file.
Navigate to the File menu on the top left corner of the page.
In the file menu, you would find the tab that says 'open'.
Use this tab and go through the selection options to open the PDF file.
Word would ask you whether you want to make a copy of the PDF file in office format when you do so.
You have to grant permission to Word for making a copy.
In five to ten seconds, a new word file would open up based on the PDF document.
You can save it in another location after editing or doing whatever you want with it.
This method is reliable but is very time and effort consuming!
Convert PDF to Word by using online tools
Online PDF to Word converter tools can speed up file conversion. You should also know that these converter tools are generally free.
If you want to try out online PDF to Word converter tools, we would suggest you try out the ones listed below in this section!
Duplichecker's Pdf to Word Converter
The PDF to Word converter by Duplichecker is among the best utilities to change your pdf file into a word document securely. The pdf to docx converter is free to use & has universal compatibility, so you can utilize it wherever you want. The working process of this online PDF to word converter is quite simple, and if you are new to the concept of online conversion, then these steps would surely help you out:
Open this PDF to Word converter by browsing duplichecker.com!
Use the uploading options to enter the PDF files that you need to convert to Word.
After feeding input to the tool, you have to click on the button that says "convert to the word"
The tool would take a few seconds to convert your PDF files to downloadable word format.
The process is quick and free, plus you should know that this tool protects the structure and the outline of the PDF file in conversion!
PDF2DOC
This is another online utility that can help you convert PDF to Word quickly and swiftly. You can manipulate the conversion settings and have to stick to the default ones. Now you don't have to stress about the conversion results as the tool would convert your files similarly as adobe does. This is a web-based tool so that it can be used on any device and any operating system. The best thing about this PDF to word converter is that it can also cater to batch conversions. Your input files are very much secure with this website tool as it deletes them within one hour of the conversion.
ILovePDF
This is another interesting website that can help you with PDF to word conversions. The interface of this converter is quite simple and elegant, and you don't need any skills and experience to use the tool. You can convert PDF files to Word like a pro, even if it is your first time. Here you should know that the results produced by this website tool are quite accurate and reliable. You can convert as many files to Word as you want with this lovable PDF utility!
Alternate apps to convert PDF to Word
Suppose you want to convert PDF to Word regularly and with complete accuracy. In that case, you must have a paid application like adobe on your device. Suppose you don't have a budget to get a paid package and are also not interested in using the online PDF to Word converter tools. In that case, you can opt for other web solutions. Some of them have been listed below:
PDF pro by ASHAMPOO
LULU Software
Nitro PDF
Small PDF
Using either of these free app cum tools can help you make conversions without any constraints!