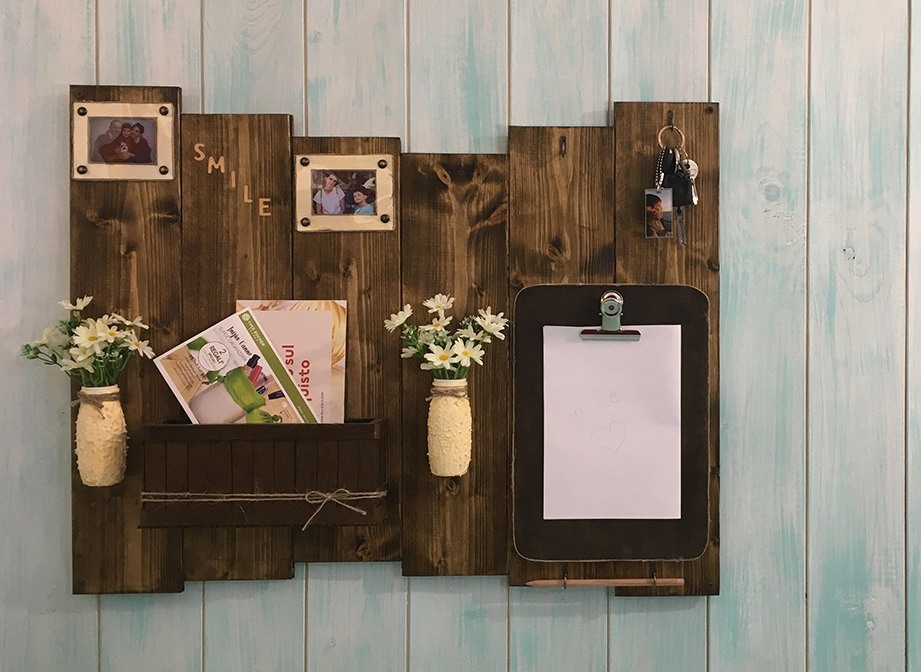 Organizing your home office might be challenging since you're dealing with the struggle of putting together a conducive workplace, amidst all the clutter in your home. This is more difficult if you own a small apartment and you're working entirely remotely.
There are many reasons why your office needs to be organized. Firstly, it allows you to manage your time better and make sure that you are productive. A scattered office makes you cranky, and it's a lot harder working while pissed off by a misplaced file you can't find. It also allows you to keep away from distractions which can slow down your work. If you want to effectively organize your home office, here are some tips that you can follow.
Use a Mail Organizer
A mail organizer is a great addition to any home office. It gives a central location to store your mail so that they are not dealing with the stress of missing or misplaced mail. A home mail organizer will take care of the disorientation that occurs when mail is misplaced or forgotten.
They can come in several different styles. There are ones made from wood that come in standard sizes or those that are large enough to accommodate a sizable piece of mail. You can decide to build one yourself with wood if you feel crafty.
If you get the proper organizer, it will not only be easy to manage your mail, but it will also be easy for you to organize other parts of your office as well.
Buy a Filing Cabinet
Firstly, you need to decide whether you want to use a traditional filing cabinet or store most of your files electronically. A filing cabinet has many advantages as it can be easily stored in a corner in your office, reducing piles of papers around if you have to deal with a lot of hard copy files. They are small-sized cabinets that can be constructed just above your desk. Other types of cabinets can come attached to the side of your office table.
Get a Storage Box
There are different types of storage boxes that you can use in your home office. When choosing a box, it is important to choose one that fits your specific needs and the type of items you need to organize.
You can buy these boxes in standard sizes, or you can order specially made units depending on the amount of space in your home or office. There are different storage boxes, including those that are stackable, which allow you to organize smaller items into stackable units, or those that come in clear view, so you can see what is inside.
You can also buy storage bins, these are great for keeping your office supplies, stationery, and miscellaneous items, and many other things in an organized manner. These bins come in different sizes and styles to fit any decor or theme you may have.
Install Box Shelves
If you have a collection of books of paper files, then a box shelf is the ideal storage item to put them all together in an arranged manner. You can arrange your books according to types or chronological order and use separate compartments to store them.
They can also be used to store a plethora of items from paper clips, staples, rubber bands, baseball cards, and more. If you want to add decorative items like awards or vases to your office, or maybe you just want to keep everything organized so that it's easy to find what you're looking for, you will find that using box shelves is the answer.
Glass Jar
Glass Jars are great for storing stationery like pens, pencils, and markers. You can leave one on your table and casually throw small items you're not using into the jar. This way, your writing materials would be within reach, you don't have to leave your table to get them.
You can find glass jars in the home decor section, if not, you can easily convert any jar you hardly use at home into a storage container. Another storage material you can use to keep all your writing materials within reach is a desk organizer. They look like mini racks and have compartments for items such as papers, notepads, pens, and pencils, etc.
In Conclusion
It doesn't matter if you work from home or need a small study corner to read your favorite books, keeping your home office organized helps you relax and concentrate on what you hope to achieve.
A good organizer will help you get rid of clutter in your office. And help you save space by keeping your desk neat and tidy. Also, remember to make decluttering a habit, it's much easier to organize when you are dealing with just the necessary items.