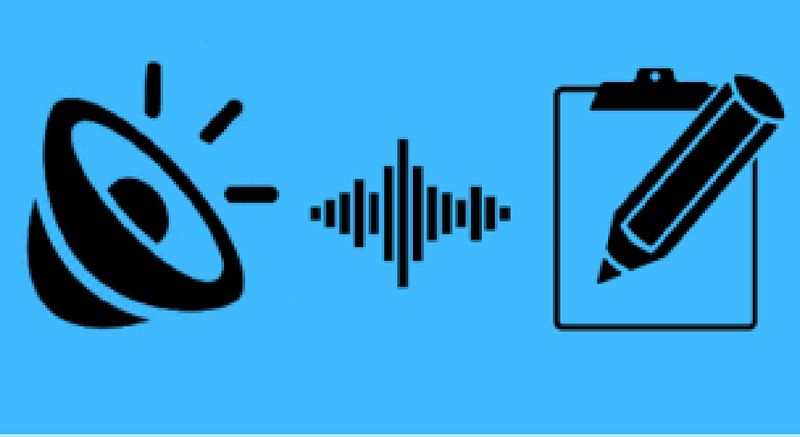 Audio and video transcriptions are increasingly becoming essential, especially in platforms like journalism, research, education, and the entertainment industry. Even in typical meetings where you need to write down the minutes, more people opt to use transcribing services for more accurate notes. Written text is better than audio or video in many cases, offering a quick reference point.
In your attempt to transcribe audio to text for business purposes, it would be better to consider to transcribe audio file from qualified and highly experiencedtranscribers. They can transcribe audio files to text in any format, ranging from interviews, films, phone calls, and typical recordings, among others. That said, you need to understand why audio transcription is essential before we share our various transcription forms.
Factors that Make Audio Transcription Essential
Whether you do it personally or hire an expert, the main aim of transcribing audio files is to produce a formal document carrying similar information. This is also called speech to text, which you have probably heard before. The modern world can be challenging to live in, as many events are produced in audio formats, like podcasts and films, let alone our daily activities. So, in one way or another, you are going to need an audio transcription, especially for the following reasons:
Text files considerably complement audios and other formats. The majority of the audience largely depends on the text while searching for relevant information. Given the massive population globally, you're better positioned to impact a large audience by simply incorporating a speech-to-text feature in your audio files.
It Makes your Content Discoverable (SEO)
You are likely aware that search engines hugely rely on the text while ranking sites online. That means online users can easily discover your audio files if they have relative transcripts. That includes long-tail traffic, among others.
Boosts your Social Media Outreach
Social media is another platform that works better with text files. For example, you can increase your social shares by introducing an audio-to-text feature that makes your content more discoverable and increases shares.
Ways you Can Transcribe Audio to Text
There are two standardized ways of transcribing audio to text. These include professional human transcriptions and automated (machine-operated) forms. Human transcriptionists are skilled personnel with extensive experience who can convert audio to text at a fee. Several engines are also designed to smoothen the process. Here are different alternatives you can consider for audio transcription.
Automated Transcriptions
There are many software's which can transcribe the audio for you and save you the hassle. These are automated transcription software like Amber script, which uses artificial intelligence to convert various speech to text automatically. They can detect timestamps and names and note them automatically. All you need to do is upload the audio file, then wait for the process to complete. However, note that accuracy varies depending on the quality of your recording. The software will poorly respond if your audio is not clear enough. In this case, you have to examine the generated transcript and make any necessary corrections.
Hire a Professional Transcriber
Althoughmachines have higher precision levels and respond faster than humans, they are arguably slow to change. Similarly, they are yet to match the human brain's processing power, though much has been done over time in their advancement. Contrary to machines, human transcribers can be sensitive to discussions and come up with accurate transcripts. In the same case, they have a deeper understanding of language use and vocabulary and can handle more complex expressions.
Hire a professional transcriber who is more interested in handling your goals and ambitions. Most professional transcribers can also maintain higher levels of accuracy, have a quick turnaround time, and offer low prices for outstanding transcription services.
On the other hand, we insist on the accuracy level. The most transcriber can only produce quality transcripts if the ambient noise is negligible. Others will perform better when the voice is well centered, slow, and clear in commands but tend to lose focus, heavy background noises, and ambiguous accents. Find a transcriber who can defy these challenges and produce standard transcripts.
Do it Yourself
In case everything else fails to work for you, carry on and do it yourself. The process is most likely to take longer than other alternatives, but you're more inclined to understand better what the speaker is saying and do your research and analysis. For your meeting recordings, you can first scan the file for errors by revisiting specific parts and making corrections using MS Word platforms.
Also Read: How Spotify Can't Play This Right Nows Can Get You Your Heart's Desire